Tuesday Trekkers at 5:30 p.m. on Tuesdays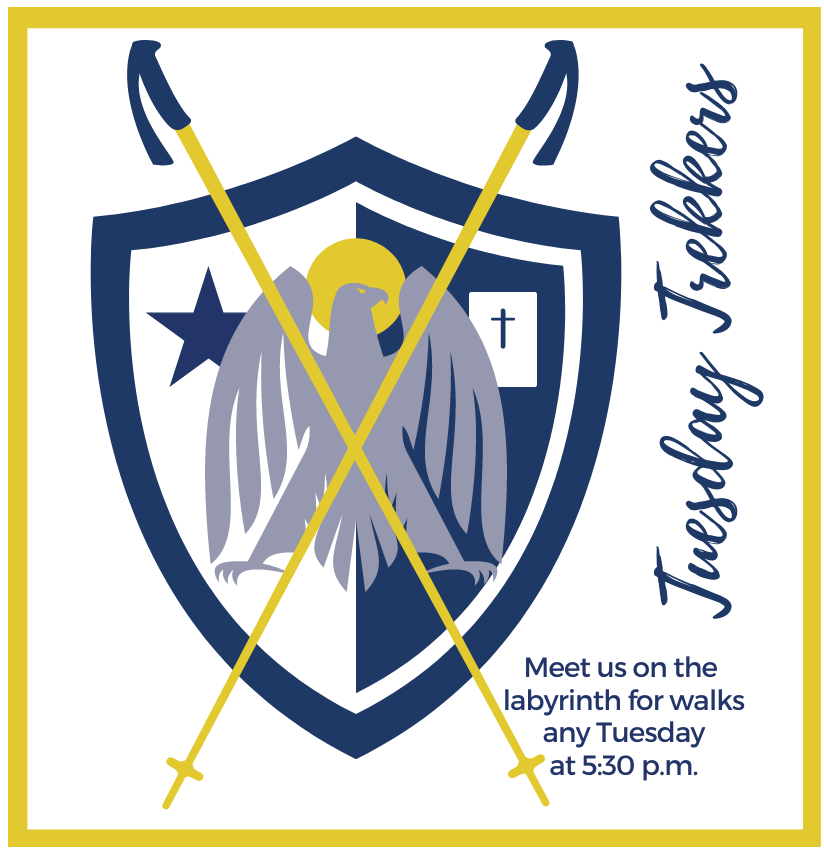 Walking Group - Each Tuesday at 5:30 p.m.
Looking for a group to get you outside and walking more often? Then join the Tuesday Trekkers! Come any Tuesday, bring a friend or a family member (or even your dog if it is well behaved). This merry band of walkers takes off each Tuesday at 5:35 p.m. sharp from the Saint John's labyrinth for a two-mile, 45- to 60-minute trek through our wonderful midtown neighborhood.
Dress for the weather, bring a water bottle, catch up with old friends, and make new ones!
We request that if small children come along, they participate in a wagon or stroller so that we can help our adult friends enjoy fitness time as well as fellowship time (and so we end by 6:35 p.m. as promised).
Watch our church Facebook community page for any weekly updates or day-of weather cancellations. Questions? Email Mary Waller at mwaller@sjtulsa.org.
Walk with us as we go outside with God!