The Horse Boy Book Discussion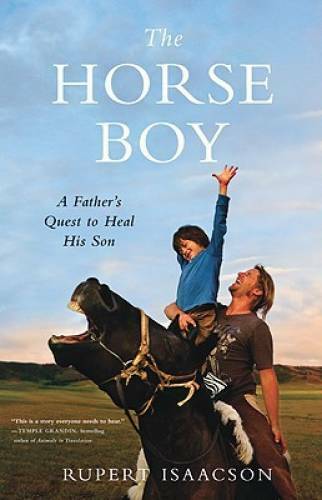 Coming soon: Father Sam will guides us through a conversation inspired by the book The Horse Boy: A Father's Quest to Heal His Son, written by Rupert Isaacson, starting in October.
To register for the group, send an email to info@sjtulsa.org. We will send you the Zoom link to the class.
Check back here for details at the end of September, or in the church e-news editions. This book is available on Kindle and in hardcover from several online outlets.
About the book: an autistic pre-adolescent prone to tearful outbursts, Rowan Isaacson rarely talks to family members, but he seems to have a special bond with horses. Frustrated that Rowan isn't responding to traditional treatment methods, his parents take him on a journey from their home in Texas to a shaman's hillside abode in Mongolia. This book depicts how Rowan responds to the shaman's unusual combination of healing ceremonies and horseback riding.