Stewardship Campaign 2021: All In!

Welcome! In the next several weeks we will be sharing the stories of how this church community transforms hearts and lives. We hope you will join us in the 2021 parishioner pledge campaign: ALL IN! We are all in for youth and families, for music, for modern ministry and digital outreach, for community, for education, for Christ and for you! Check out the heart-felt thoughts of Fr. Sam, Susan Walker, and many more below. (PS, we'll be adding more giving words-of-wisdom each week!)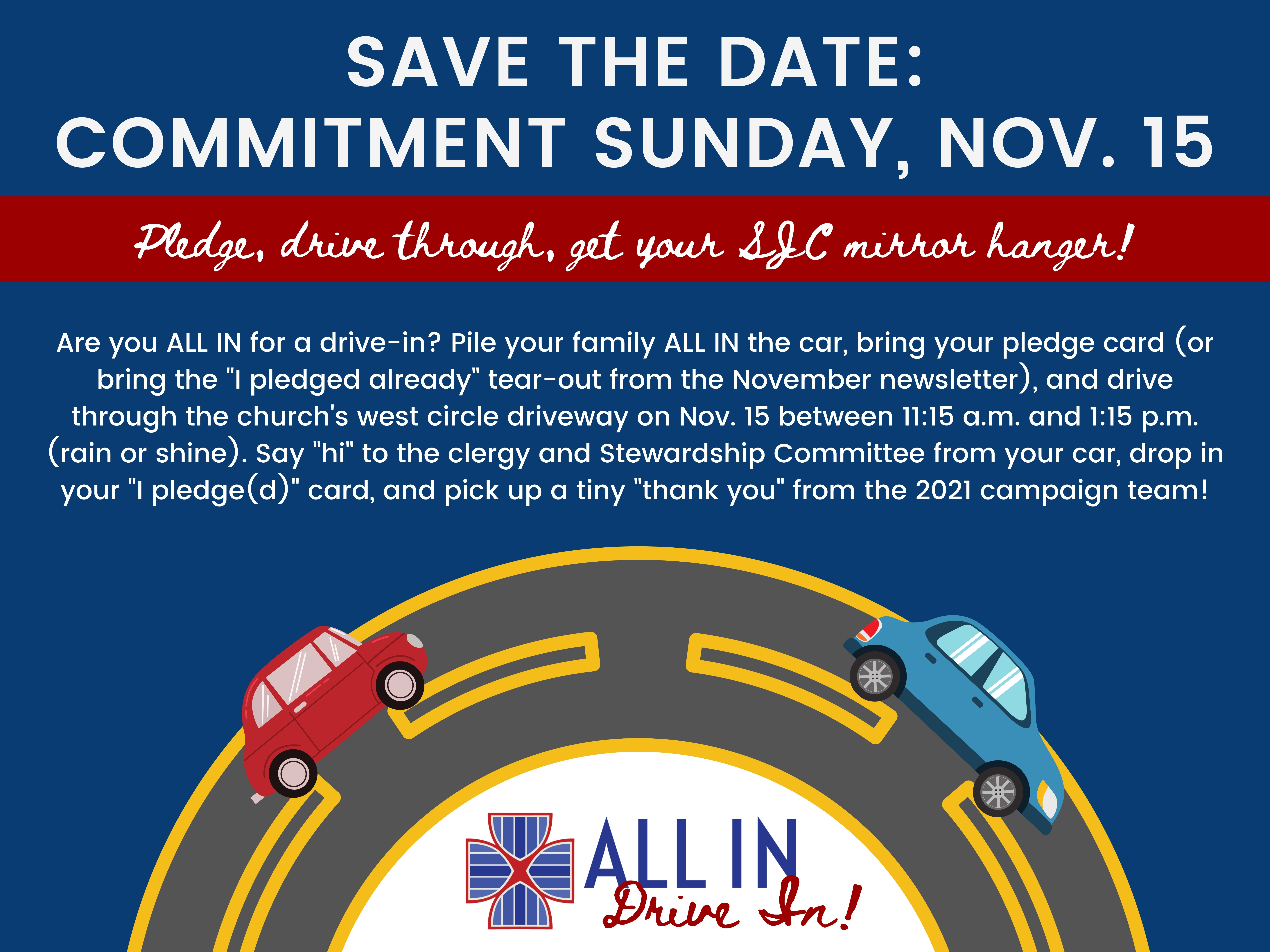 To make a pledge for 2021, please select the Pledge Form tab (in the Giving pull-down options). Or, to make a donation now, please select the Donate Today tab (in the Giving pull-down options). And, learn more about our supportive church family below!
Check out our parishioner "why I give" messages following the videos.
Check out our parishioner "how Saint John's supports me" videos here:
Nick Bradford - https://www.facebook.com/133327146707533/videos/690992001541405
Jessica & Fred Stowell - https://www.facebook.com/133327146707533/videos/337880970644562
Lauren Houston, Shane Gilley & Little Otis - https://www.facebook.com/133327146707533/videos/340043983907679
Peggy & Tom Schroedter - https://www.facebook.com/133327146707533/videos/1028176714305167