Saint John's Music Society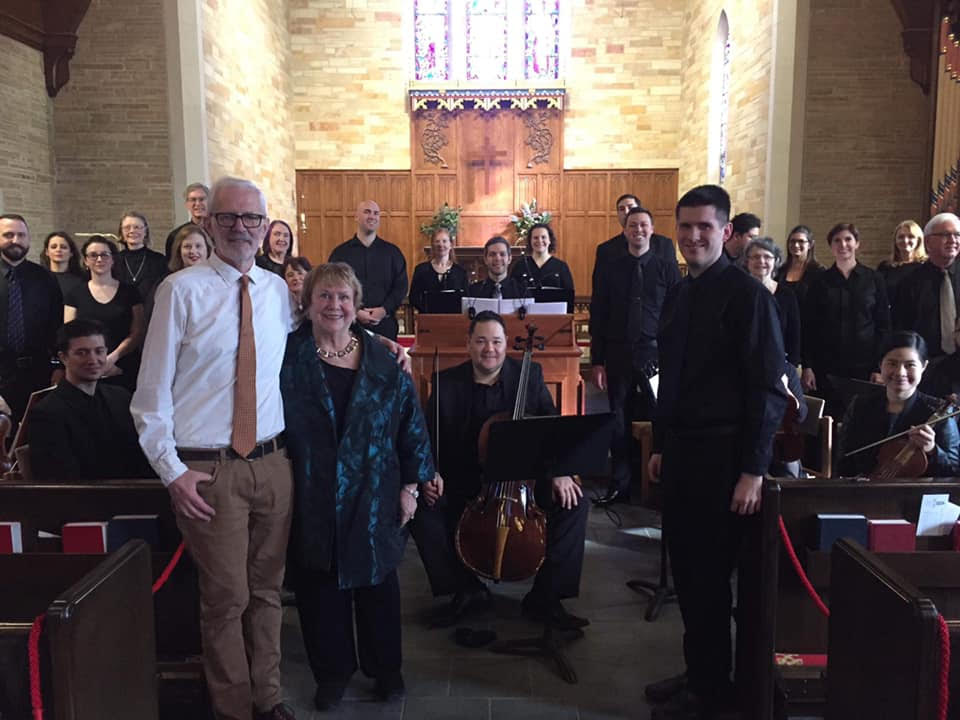 It is with great sadness we share the passing of Katherine Magrini, longtime parishioner and generous supporter of the Saint John's Music Society. Katherine was the donor of our continuo organ and for several years sponsored the performances of Handel's Messiah. We are sharing this recording in her memory. May she rest in peace and rise in glory.
Aria: I know that my Redeemer liveth
Messiah by G. F. Handel, Part III
Meray Boustani, soprano
Cynthia Roberts, concertmaster
Timothy Brown, conductor
December 2019
I know that my Redeemer liveth, and that He shall stand at the latter day upon the earth. And tho' worms destroy this body, yet in my flesh shall I see God. (Job 19:25-26) For now is Christ risen from the dead, the first fruits of them that sleep. (I Corinthians 15:20)
St. John's Music Society
The St. John's Music Society is a group of individuals who offer financial support above and beyond their annual pledge to the church. Members normally give $2,500 renewable every year. Some Music Society members also choose to sponsor special concerts including Music at Midday ($500 on average) or choral concerts with orchestra costing anywhere between $10,000 to $20,000. Music Society members gather a few times a year for parties at parishioners' homes. These parties include a meal and visits by distinguished guest musicians.
If you are interested in joining the Music Society, contact parishioner Phyllis Dotson or music director Joseph Arndt.