Saint John's Music Society
Saint John's Music Society is a group of individuals who offer financial support above and beyond their annual pledge to the church. Members normally give $2,500 renewable every year. Some Music Society members also choose to sponsor special concerts including Music at Midday ($500 on average) or choral concerts with orchestra costing anywhere between $10,000 to $25,000. Music Society members gather a few times a year for parties at parishioners' homes. These parties include a meal and visits by distinguished guest musicians.
If you are interested in joining the Music Society, contact parishioner Phyllis Dotson or music director Joseph Arndt.
Music Society Members 2023
Anonymous (2)
Steve and Phyllis Anderson
Wayne and Linda Arndt
Ellen C. Atkins
John Brock
Ralph and Martha Brown
Marguerite Chapman
Doug and Elizabeth Crews
Arlo DeKraai
George and Phyllis Dotson
Candace Frates-Armstrong and John Armstrong
Peggy Helmerich
Jim and Nancy Hicks
Bob Hill
Stephen A. Hobbs
Tony and Kelly Jezek
Lydia Kronfeld
The Latham Family
Mary McIlhany
Kay Miller
Mrs. Robert "Millie" Millspaugh
Bard and Kathleen Moss
Tom and Kay Owens
Beth Rainey
Rodger and Judy Randle
Charles and Julia Sublett
Betty Swindle
Susan Walker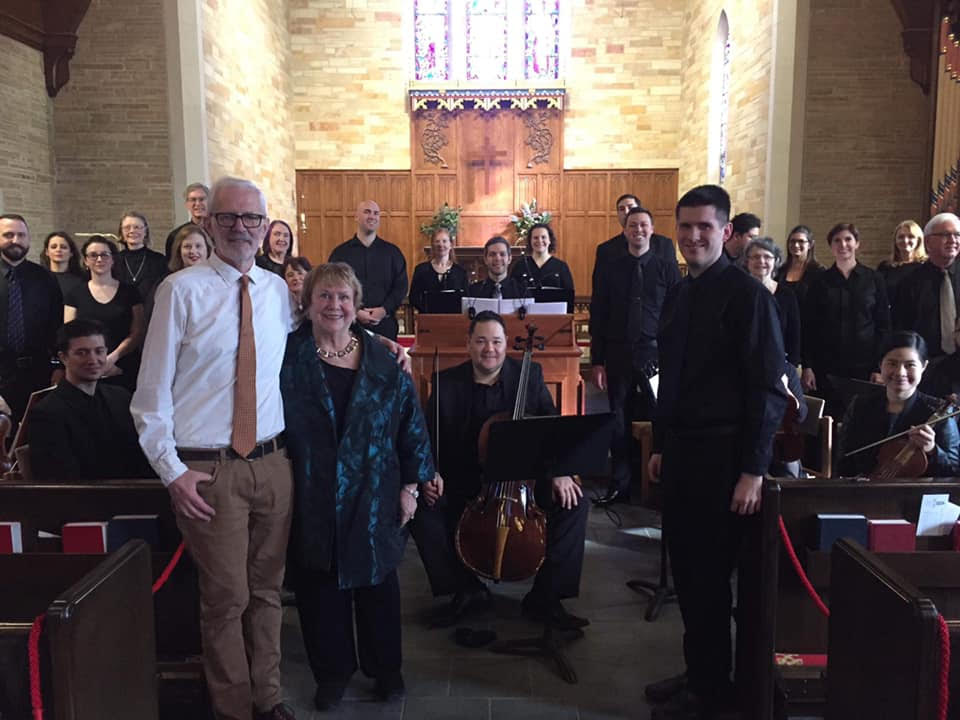 Musicians for Handel's Messiah with Katherine Magrini, sponsor, in 2018.
Recording
Aria: I know that my Redeemer liveth
Messiah by G. F. Handel, Part III
Meray Boustani, soprano
Cynthia Roberts, concertmaster
Timothy Brown, conductor
December 2019