Press Room
Welcome to our Press Room, where we share news stories shared in local, regional or broader media about the people and programs of our church. We update this page as news stories are shared by journalists and media outlets.
Click on each photo (or, for some, the blue underlined address) to link to the online stories.
The Tulsa World included Saint John's offering of the Messiah in their Nov. 20, 2022
'Tis the Season feature story on great seasonal arts events around our city: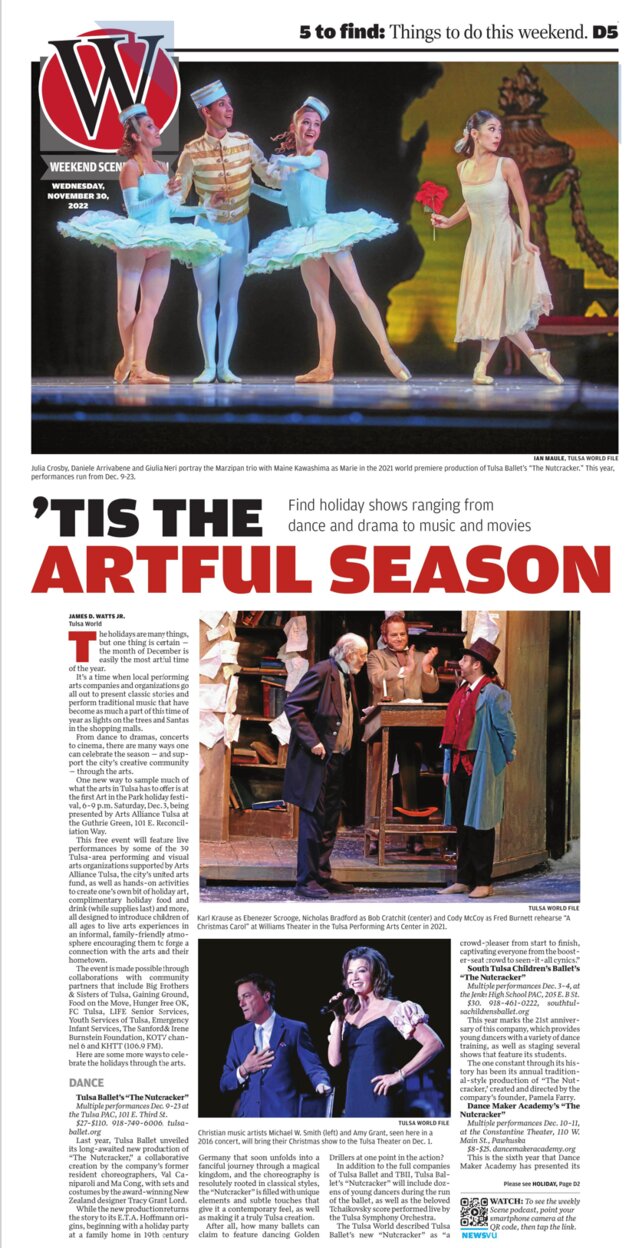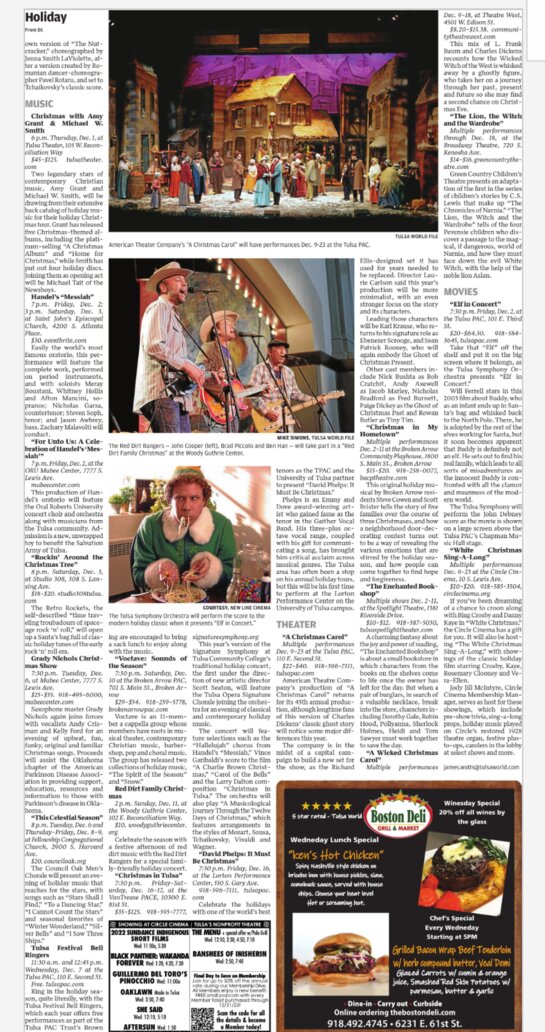 ###
Dr. Zachary Malavolti will be featured on Studio Tulsa and Classical Tulsa radio.
The schedule of radio programs is:
Studio Tulsa on 89.5 - Wednesday, November 30 - 11:30 a.m. and 7:30 p.m.
Classical Tulsa on 88.7 - Friday, December 2 - 12 noon
The links to listen live to both stations can be found here: https://www.publicradiotulsa.org/listen-live
###
Tulsa's NPR Radio Station KWGS 89.5 Studio Tulsa with Rich Fisher - Sept. 21. 2021
Joseph Arndt Discusses Fall 2021 Music Offerings
(click on the graphic and on the KWGS page, select "Listen")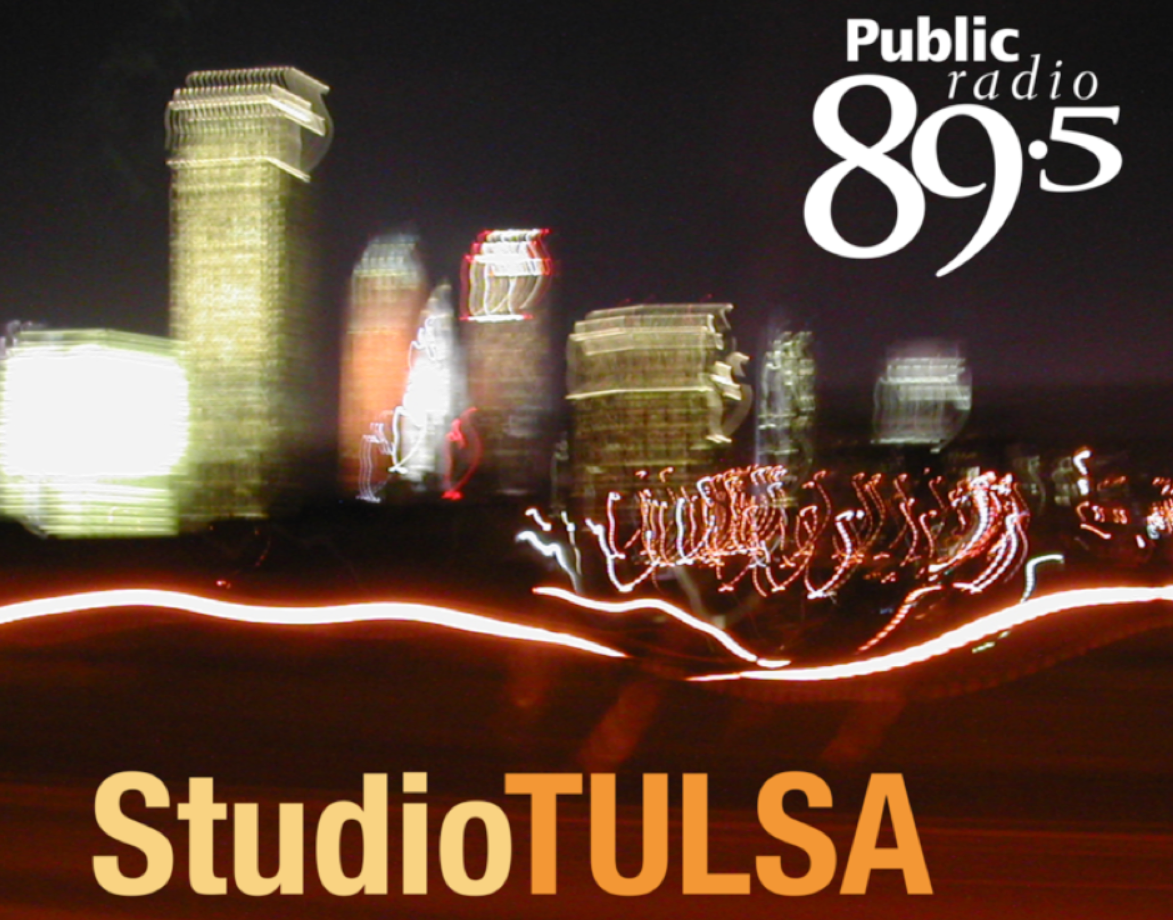 ###
Tulsa's Channel 8, KTUL - April 11, 2021
Saint John's Church Blessed Pets
Owners Happy to be at Church
https://ktul.com/news/local/pets-blessed-at-saint-johns-owners-happy-to-be-back-at-church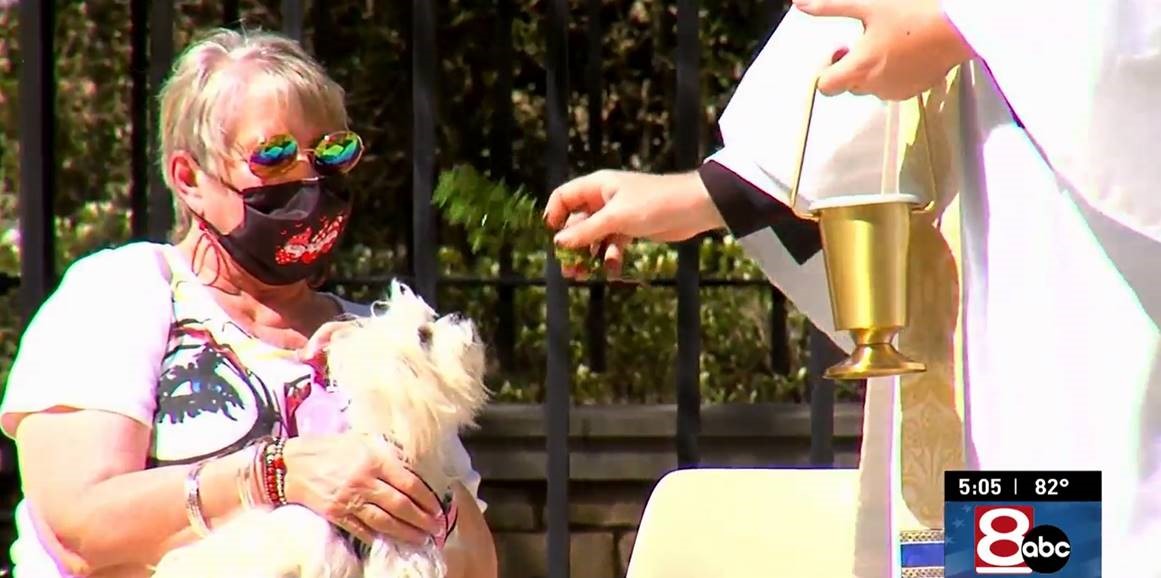 ###
Tulsa World Newspaper - April 9, 2021
Saint John's Church to Host Pet Blessing on National Pet Day
Proceeds Benefit Oklahoma Alliance for Animals
https://tulsaworld.com/lifestyles/faith-and-values/saint-johns-episcopal-church-to-host-blessing-of-the-animals/article_1994ca56-96ee-11eb-ae01-13f0fb27121c.html
###
Tulsa People Magazine - April 1, 2021
Meet and Greet with the Rev. David Bumsted
New Rector Begins Service to Seventy-Year-Old Parish
https://www.tulsapeople.com/city-desk/meet-and-greet-the-rev-david-bumsted/article_f540ee7c-77a9-11eb-8682-37117ce1b992.html
###
Greater Tulsa Reporter Newspaper Group - March 1, 2021
Saint John's Episcopal Church Celebrates Seventieth Year
and Arrival of Seventh Rector
https://gtrnews.com/saint-johns-episcopal-church-celebrates-seventieth-year-and-seventh-rectors-arrival/