Pet Blessing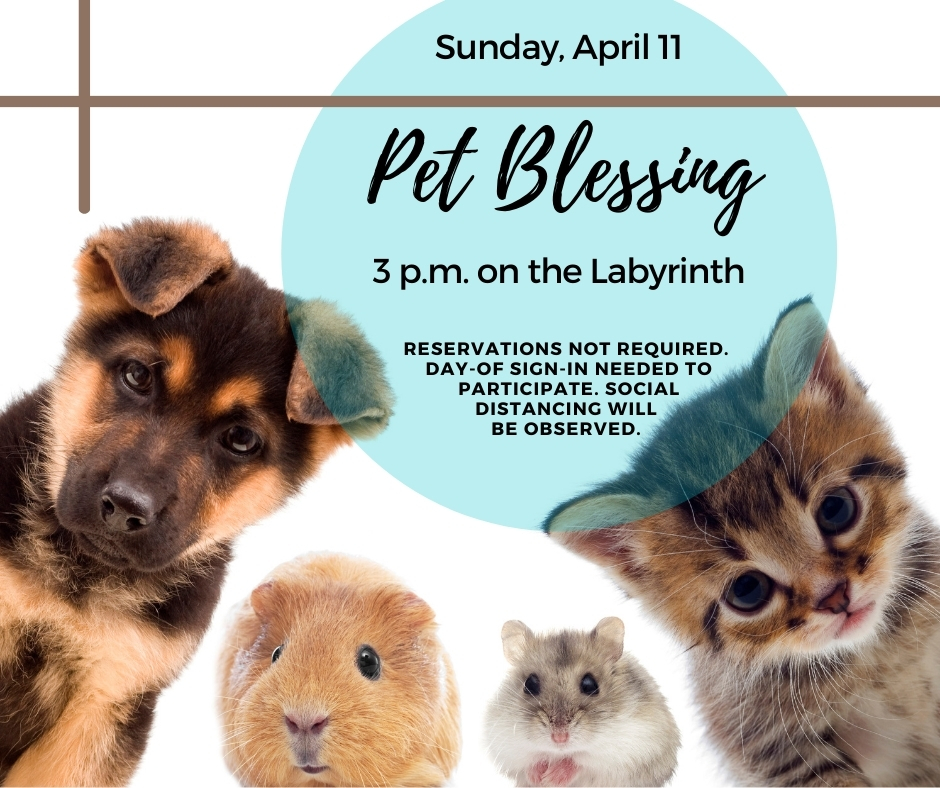 Pet Blessing at Saint John's Episcopal Church
Celebrates National Pet Day; Benefits Local Rescue Agency
Saint John's Episcopal Church in will host a "pet blessing" in recognition of National Pet Day and in honor of the roll pets play in bringing joy and comfort to our lives.
The event will be held at 3 p.m. on Sunday, April 11, on the labyrinth in the west courtyard of the church located at 4200 S. Atlanta Ave. Donations will be accepted at the blessing to benefit the Oklahoma Alliance for Animals. Father David Bumsted, will lead a short service in celebration of the lives of pets and the families who bring them, as well as offer individual blessings to each and every animal.
This is a special day to pray for the health, recovery of health, or general well-being and happiness of our pets. All are welcome!
The event with will run about 30 minutes to one hour, depending upon attendance. Reservations are not required, though signing-in upon arrival will be requested as a part of the church's ongoing safety protocols. All guests over the age of two years must wear a mask and social distancing will be observed.
Pet owners will receive a pet blessing "certificate" for each animal they bring and a complimentary cat or doggie biscuit baggie will be provided to the church's new furry friends.