Our Parish Life
Our parish is one of diverse ages and interests. From the young and single to families with kids of all ages to seasoned Episcopalians, you'll find a place to get plugged in at Saint John's Church.
As we reopened in the spring of 2021 to greater worship capacity and hosting parish life events again, we have enjoyed many days of joyful activities and causes for celebration. Here are just a few highlights...
Brotherhood Golf Classic photos coming soon!
On August 21 the Saint John's chapter of the Brotherhood of St. Andrew hosted a charity golf tournament and invited foursomes from across the Diocese. Proceeds from the scramble benefit: New Hope Oklahoma, South Tulsa Community House, Boy Scouts of America Troop and Crew 153, and The National Brotherhood of St. Andrew.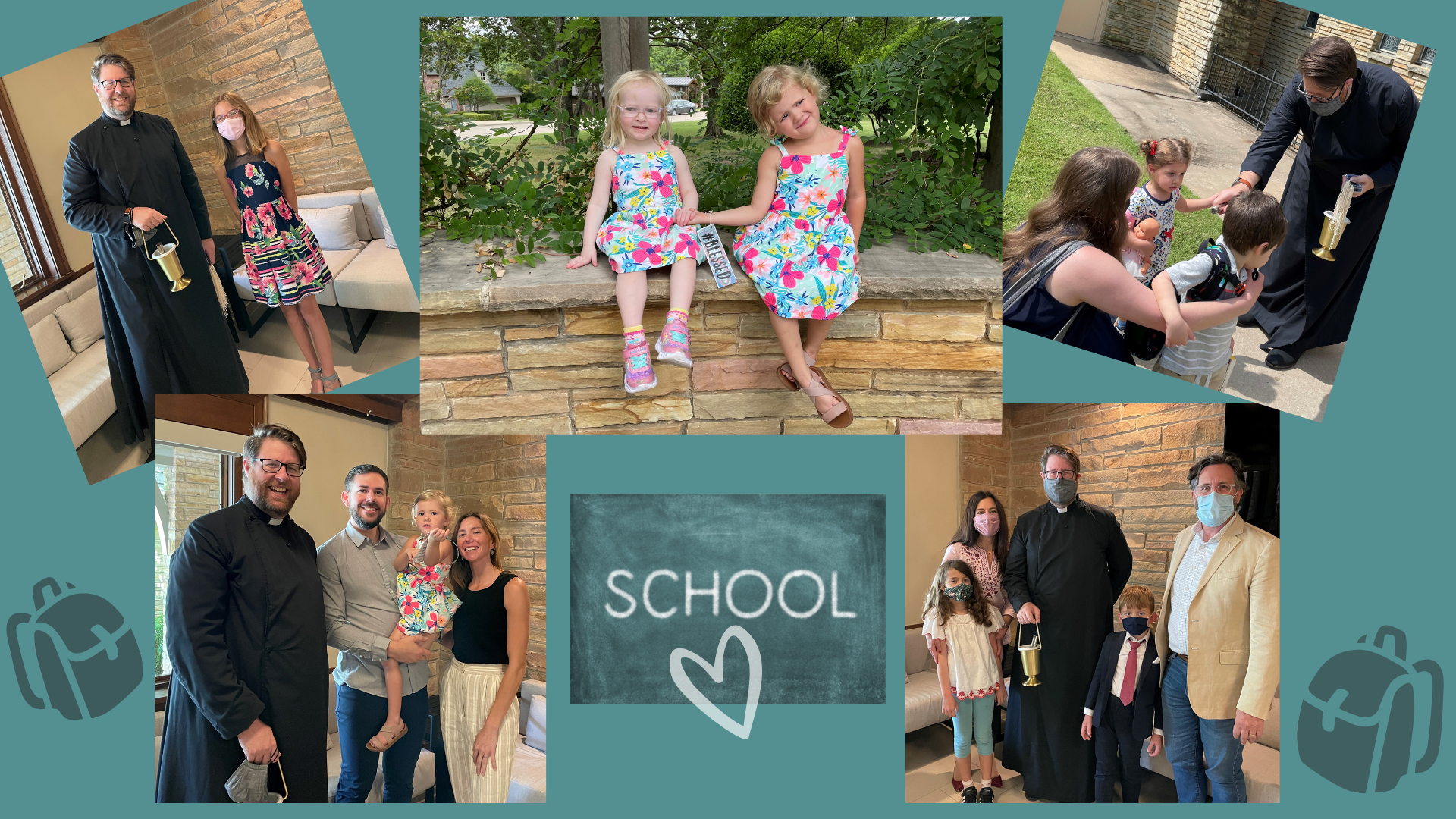 On August 15 our church hosted a Back-to-School Blessing event for students, teachers, and school staff during our 10 a.m. worship service. Father David blessed the backpacks and messenger bags brought forward by students and faculty. Josh Corsaro prepared "bag tags" for everyone, including students from pre-K through graduate school. The whole congregation prayed for those gathered. We wish all the students, faculty, and educational administration and staff a wonderful and safe new academic year. Above are some fun photos from our fellowship time after mass.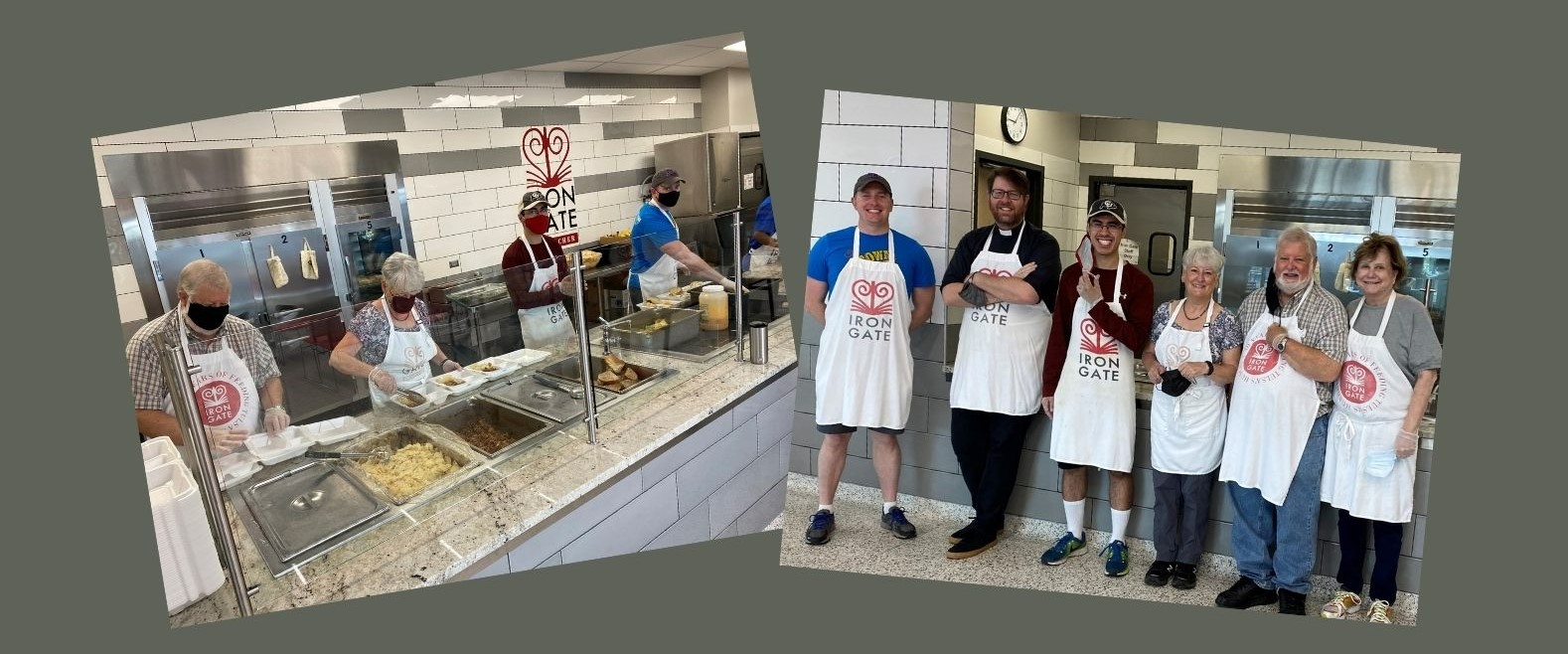 Jesus commanded us, "Feed my sheep." On Saturday, August 7, a group from Saint John's volunteered for a half-day shift at the wonderful Tulsa community service agency, Iron Gate. Father David and parish friends shared their weekend serving meals to patrons of the Iron Gate kitchen in downtown Tulsa. If you have an interest in signing up for a future weekend working with a Saint John's team as they feed those in our community dealing with food insecurity, we'd love to have you along. Contact Josh Corsaro (his email is jcorsaro@sjtulsa.org) to learn how to register.

We celebrated the fathers and father figures in our lives on June 20 with a Dads & Donuts event. Here are just a few of the fabulous fathers and faces from our shared special day!

On May 13, our parish was blessed to host the Celebration of A New Ministry for the Rev. David Bumsted. Father David was installed as our parish's seventh Rector. If you missed the service, it is saved on our Facebook page video archives.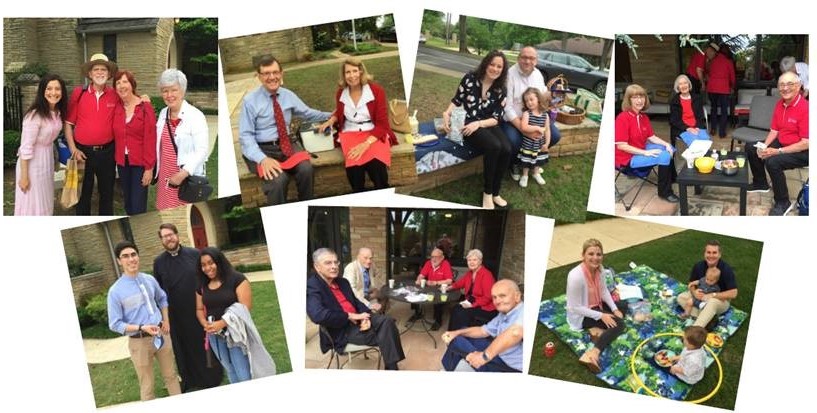 May 23 was Pentecost Sunday and we celebrated on the west lawn and labyrinth for fellowship, fun and a meal of "BYOB" (bring your own basket and blanket!). There were activities for the kids, a tour of the church for visitors, and lot's of catching up for folks of all ages.

On Saturday, April 10, Saint John's held an annual spring "clean up the grounds" day. Volunteers planted flowers, mulched, weeded and tended to general tidying up of the grounds. Thank you to everyone who came out, brought gardening tools, and worked so diligently in the chilly morning. Above are a few photos of our hard workers!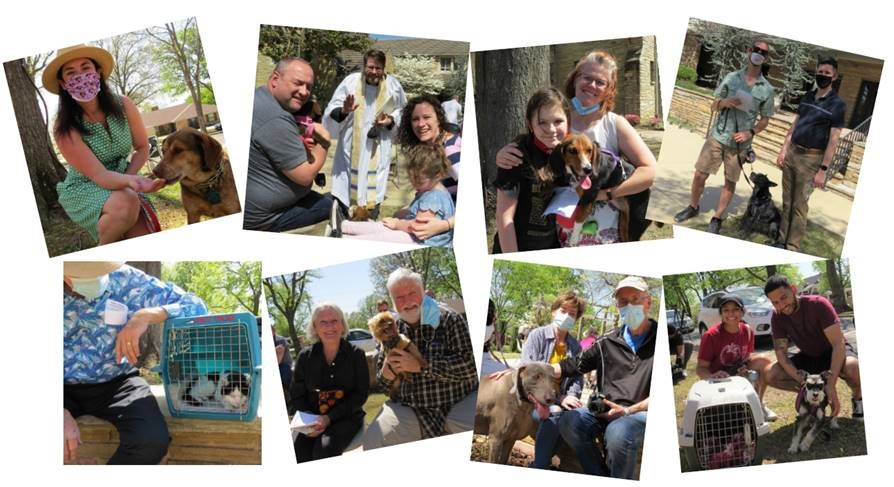 Saint John's "pet blessing" recognized National Pet Day as it was held on April 11. Father David lead a service to pray for the health, recovery of health, or general well-being and happiness of our pets. Pet owners received a pet blessing "certificate" for each animal they brought and a complimentary cat or doggie biscuit baggie was provided to the church's new furry friends. Thank you to everyone who came out!

We launched a Tuesday evening "trekkers" group and many parishioners have dropped in on the weeks they can for fellowship, fitness, and fun walks in our beautiful neighborhoods.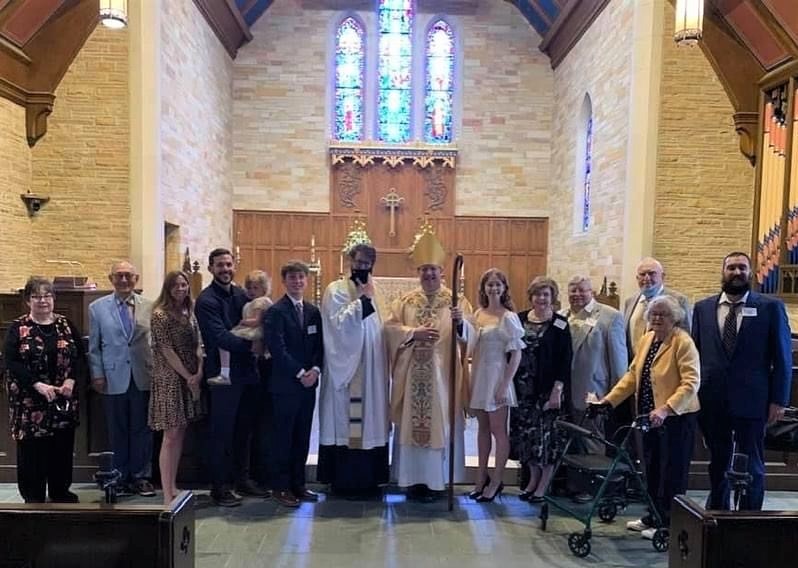 On May 16 Bishop Poulson Reed was here to again to his annual parish visit and to confirm and reaffirm members of the Episcopal Church present in this photo.