Our Parish Life
Our parish is one of diverse ages and interests. From the young and single to families with kids of all ages to seasoned Episcopalians, you'll find a place to get plugged in at Saint John's Church.
Please also visit our "Groups & Outreach" page (by linking at the tab in the top menu). You'll see many more photos and read about community service projects and the diversity of lay-led ministry opportunities to get involved in. For a glimpse at more activities for children, please visit our Children & Families page under the "Get Connected" tab (link in the top menu bar).
As we reopened in the spring of 2021 to greater worship capacity (following the pandemic closure) and began hosting parish life and outreach events again, we have enjoyed many days of joyful activities and causes for celebration. Here are just a few highlights ..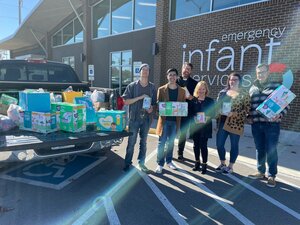 On November 22 we delivered supplies to Emergency Infant Services. We want to give a big "thank you' shout out to all parishioners who shopped for and brought much-needed items for EIS client families to the church. We filled the entire back of Father David's truck. We are also thankful for all the work of the EIS staff, including our own parishioner Michael Turner. They report the highest visitor use to date so far this fall. Our November outreach is a big help to meet the emergency stop-gap for Tulsa families in critical situations.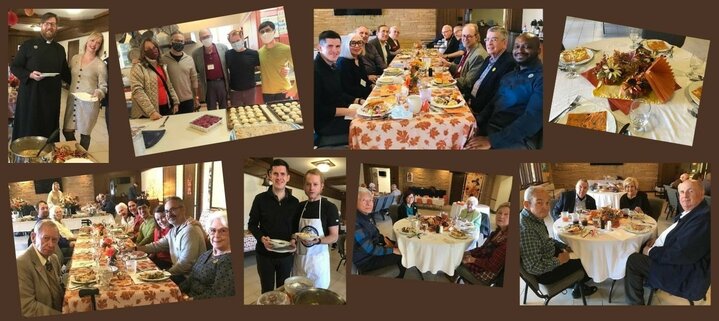 On November 26 it was exciting to have Father David and Beka with us at Saint John's for our annual Thanksgiving worship service. The music and fall weather were perfection. Following the mass, a delightfully delicious and festive Thanksgiving lunch was coordinated by Vestry member Nick Bradford and attended by dozens of parishioners. We give thanks to all who donated funds for décor, contributed wine and beer, gave to the turkey fund, baked and brought side dishes and desserts, and helped decorate the Common Room for this wonderful day.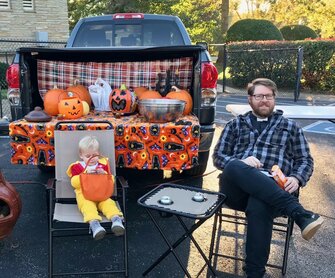 On October 30 we hosted a parking lot "trunk or treat" event coordinated by the Tuesday Trekker group. We had a blast and are especially appreciative for the young men of the Boy Scout Troop 153 who planned and staffed a variety of fun games for the visiting children to enjoy. The evening had a "tailgate" theme and we enjoyed seeing all the adults and families who embraced the "fan-fair" and opened up and decorated their trunk or tailgates to share candy with the visiting young people in costumes.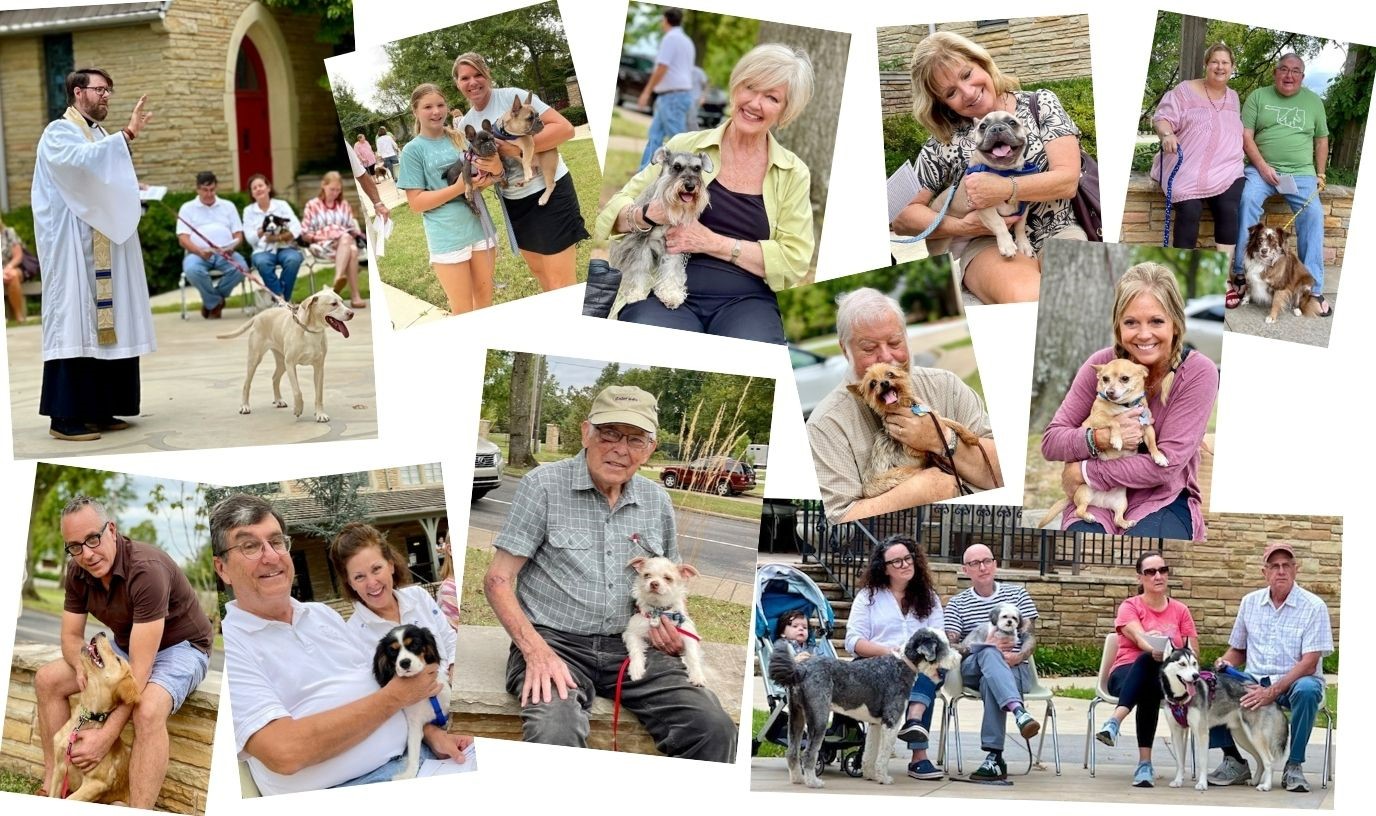 The afternoon of Sunday, Oct. 10, Father David led a Blessing of the Pets service on the labyrinth in observance of the fall tradition to recognize Saint Francis and the important role pets play in our lives. During the short prayer service, attendees petitioned for the health, recovery of health, or general well-being and happiness of all the pets. Pet owners received a pet blessing "certificate" for each animal they brought and the fur buddies received treats. Thanks to everyone who came out and to all who played a role in planning the special event.

On Sunday, Oct. 3, the parish and public were invited to a special evening worship service called Michaelmas, to pray for the protectors in our community. We gave thanks for the men and women of Tulsa and Tulsa County who serve as protectors of people and property. We also invited the Tulsa police, fire and emergency responders to a reception prior to the Evensong service. Below are a couple of snapshots of our parishioners visiting with officers Baxter, Reyes and Dodd during the pre-service social time.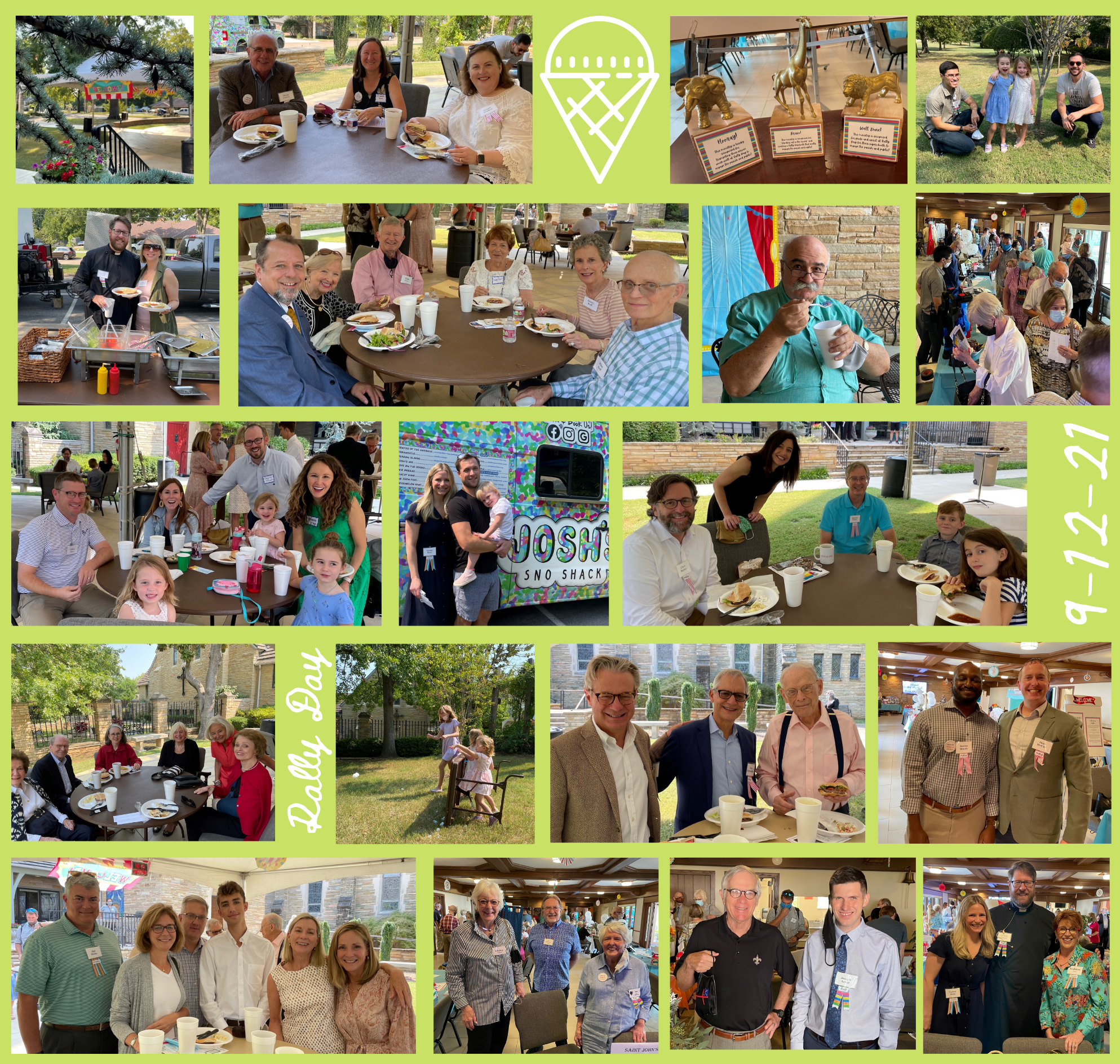 On September 12, our church presented a traditional Rally Day and ministry fair with a new twist - a carnival theme, complimentary food truck food, games, decorating contests, door prizes and even a snowball fight! Thanks to everyone who worked so hard to put this wonderful afternoon together!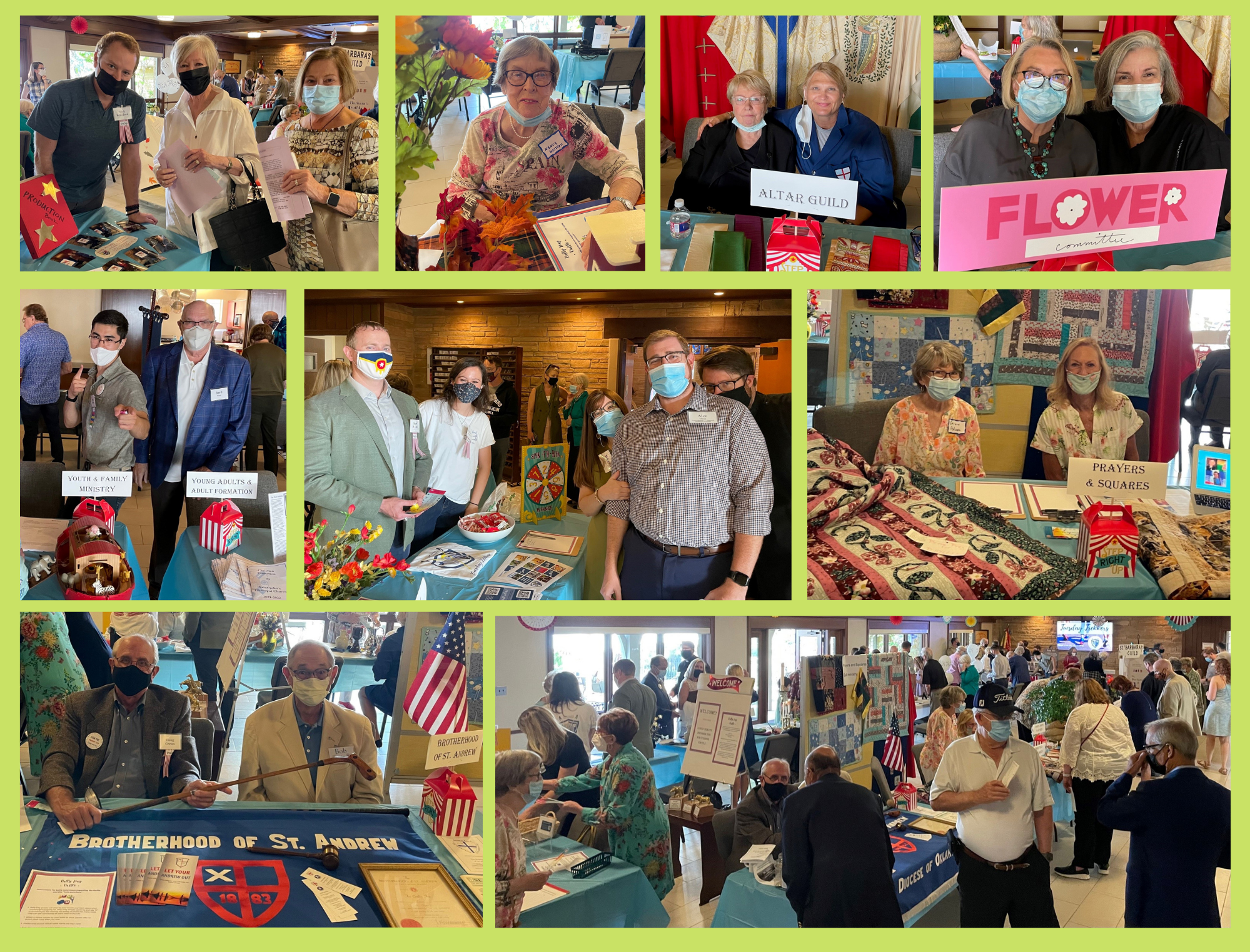 On September 19, Saint John's hosted a Volunteer Appreciation Reception following Evensong. The staff planned a special evening and invited parishioners who had giving of their time to ministries and events over the last two years. It was a lovely evening under the "big top."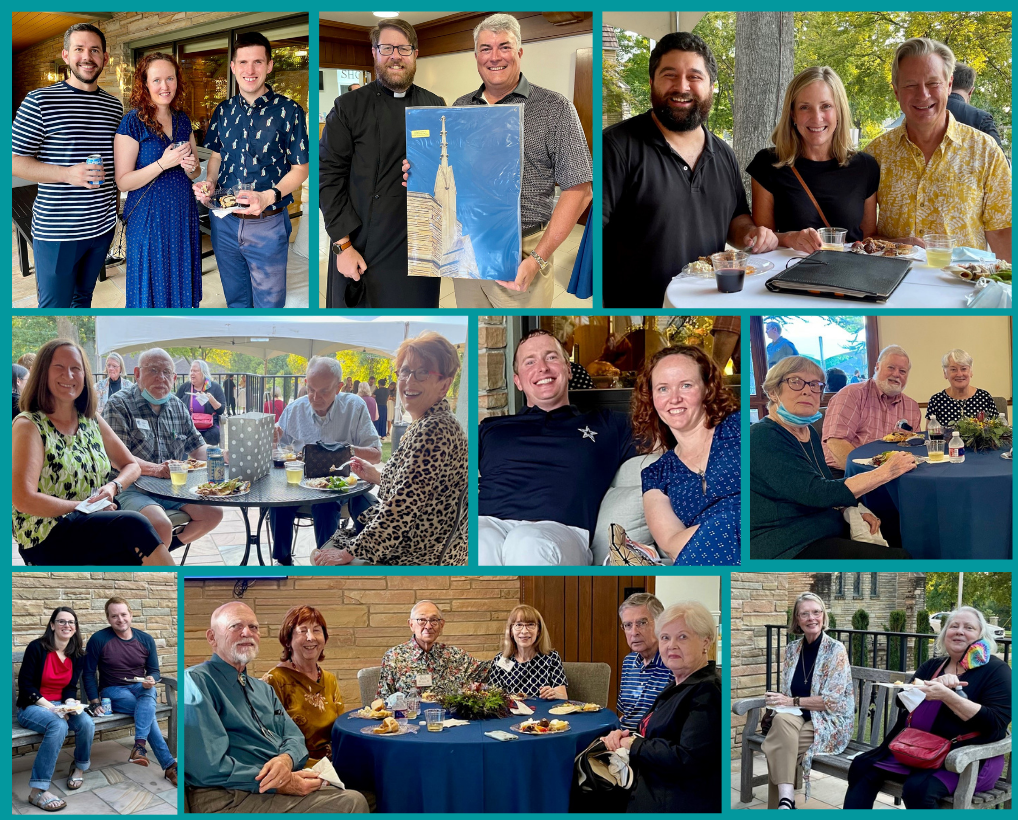 On August 21 the Saint John's chapter of the Brotherhood of St. Andrew hosted a charity golf tournament and invited foursomes from across the Diocese. Proceeds from the scramble benefit: New Hope Oklahoma, South Tulsa Community House, Boy Scouts of America Troop and Crew 153, and The National Brotherhood of St. Andrew. No photos are available at this time from the tourney.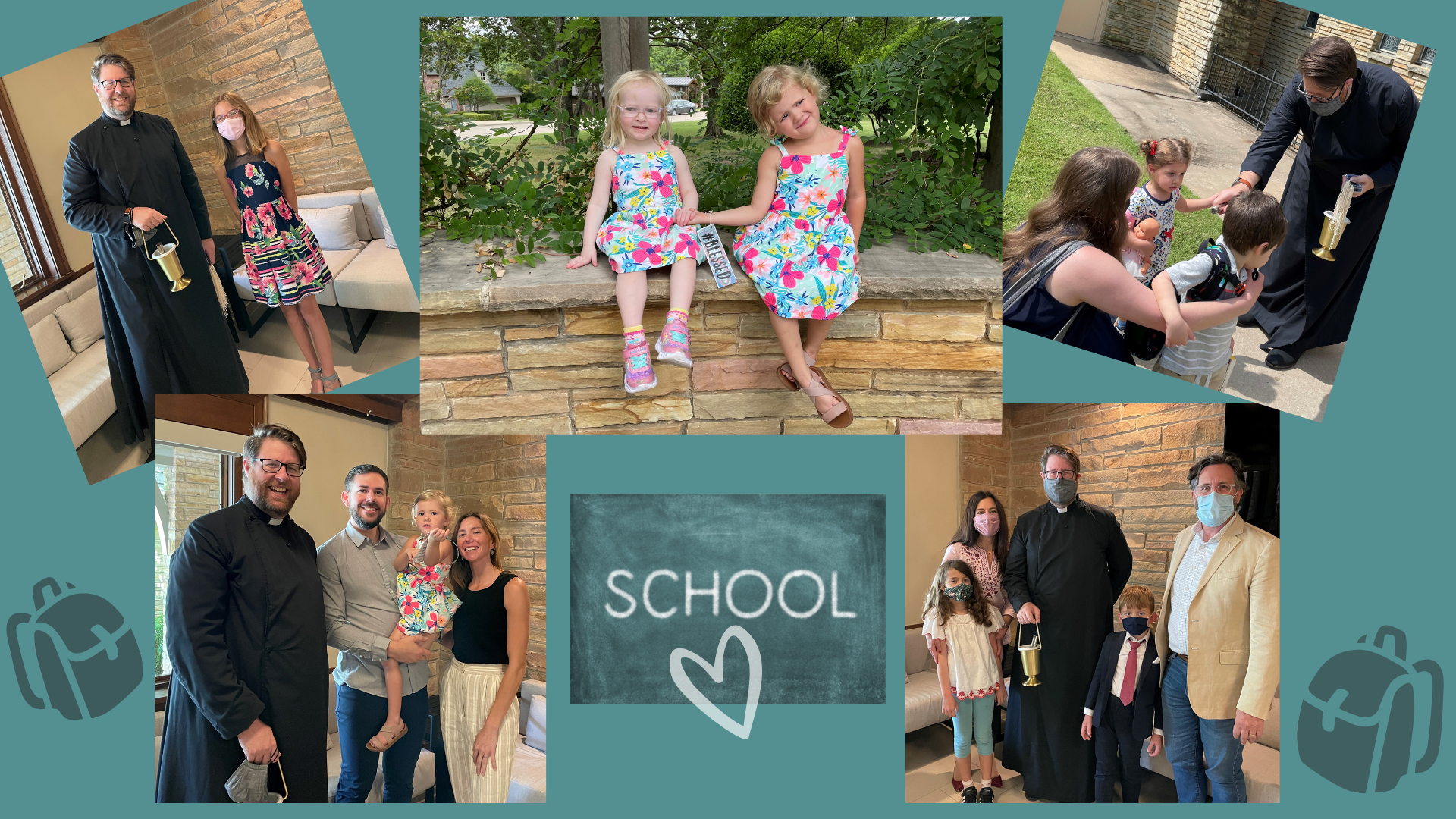 On August 15 our church hosted a Back-to-School Blessing event for students, teachers, and school staff during our 10 a.m. worship service. Father David blessed the backpacks and messenger bags brought forward by students and faculty. Josh Corsaro prepared "bag tags" for everyone, including students from pre-K through graduate school. The whole congregation prayed for those gathered. We wish all the students, faculty, and educational administration and staff a wonderful and safe new academic year. Above are some fun photos from our fellowship time after mass.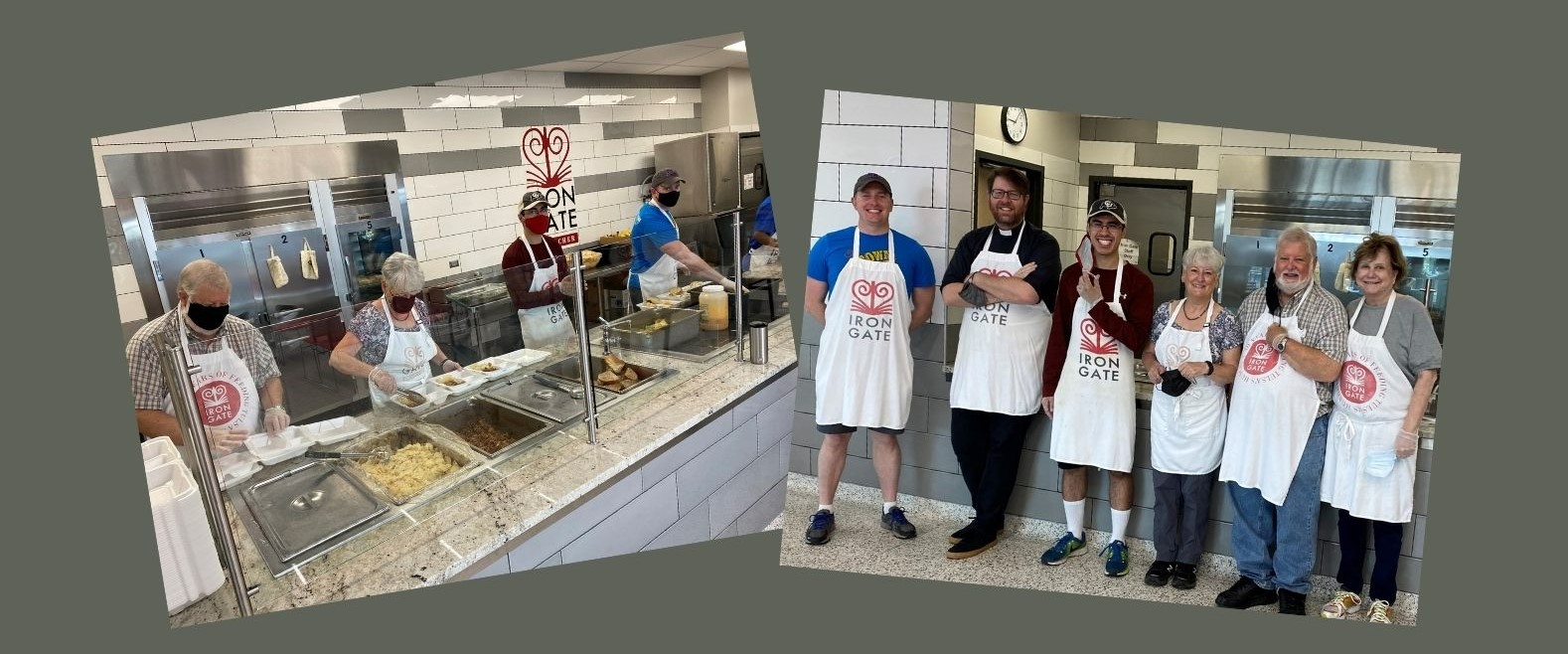 Jesus commanded us, "Feed my sheep." On Saturday, August 7, a group from Saint John's volunteered for a half-day shift at the wonderful Tulsa community service agency, Iron Gate. Father David and parish friends shared their weekend serving meals to patrons of the Iron Gate kitchen in downtown Tulsa. If you have an interest in signing up for a future weekend working with a Saint John's team as they feed those in our community dealing with food insecurity, we'd love to have you along. Contact Josh Corsaro (his email is jcorsaro@sjtulsa.org) to learn how to register.

We celebrated the fathers and father figures in our lives on June 20 with a Dads & Donuts event. Here are just a few of the fabulous fathers and faces from our shared special day!

On May 13, our parish was blessed to host the Celebration of A New Ministry for the Rev. David Bumsted. Father David was installed as our parish's seventh Rector. If you missed the service, it is saved on our Facebook page video archives.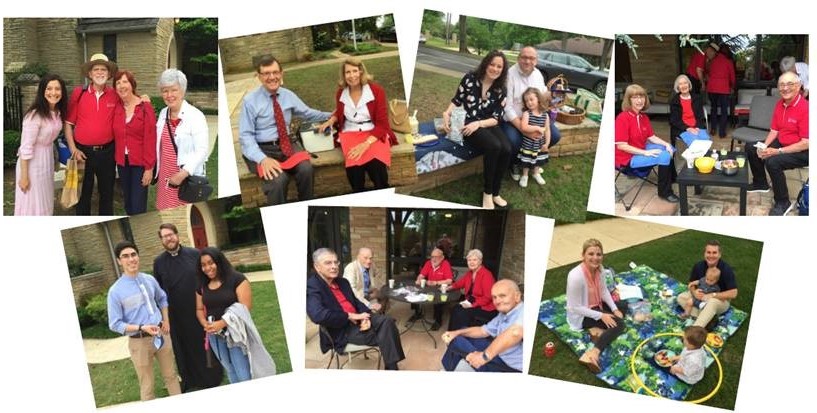 May 23 was Pentecost Sunday and we celebrated on the west lawn and labyrinth for fellowship, fun and a meal of "BYOB" (bring your own basket and blanket!). There were activities for the kids, a tour of the church for visitors, and lot's of catching up for folks of all ages.

On Saturday, April 10, Saint John's held an annual spring "clean up the grounds" day. Volunteers planted flowers, mulched, weeded and tended to general tidying up of the grounds. Thank you to everyone who came out, brought gardening tools, and worked so diligently in the chilly morning. Above are a few photos of our hard workers!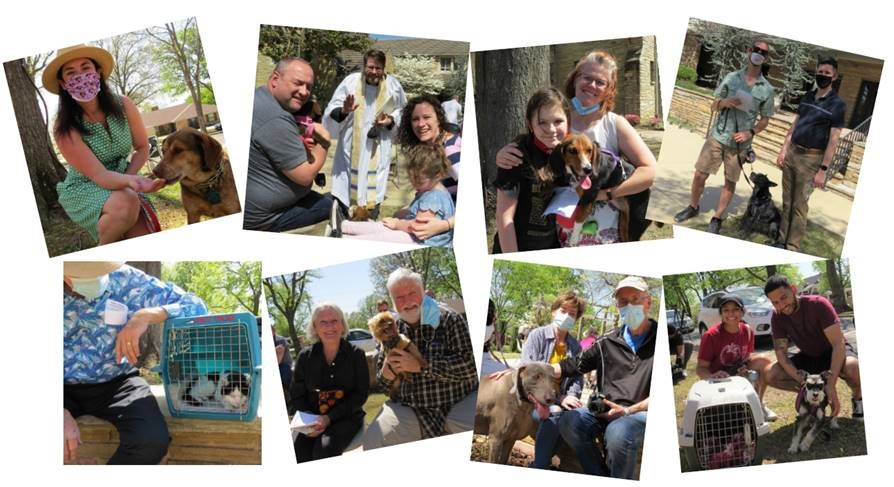 Saint John's "pet blessing" recognized National Pet Day as it was held on April 11. Father David lead a service to pray for the health, recovery of health, or general well-being and happiness of our pets. Pet owners received a pet blessing "certificate" for each animal they brought and a complimentary cat or doggie biscuit baggie was provided to the church's new furry friends. Thank you to everyone who came out!

We launched a Tuesday evening "trekkers" group and many parishioners have dropped in on the weeks they can for fellowship, fitness, and fun walks in our beautiful neighborhoods.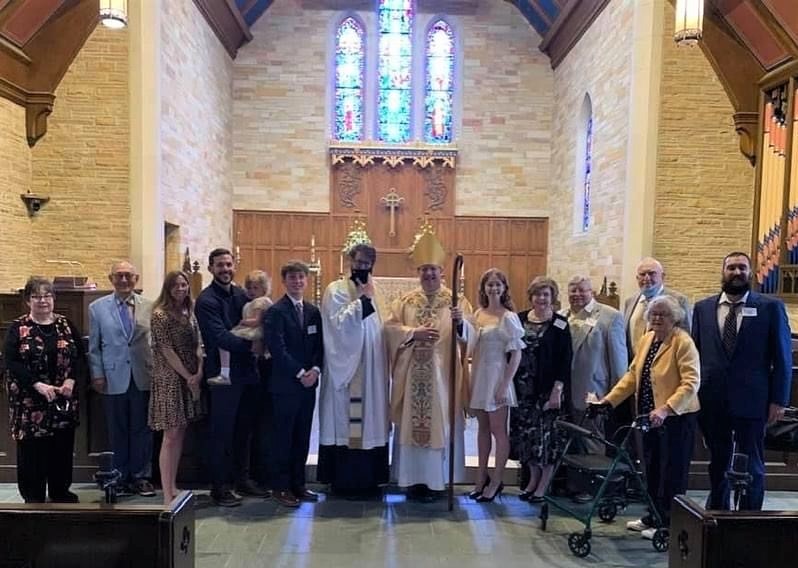 On May 16 Bishop Poulson Reed was here to again to his annual parish visit and to confirm and reaffirm members of the Episcopal Church present in this photo.