Our Parish Life
Our parish is one of diverse ages and interests. From the young and single to families with kids of all ages to seasoned Episcopalians, you'll find a place to get plugged in at Saint John's Church.
Please also visit our "Groups & Outreach" page (by linking at the tab in the top menu). You'll see many more photos and read about community service projects and the diversity of lay-led ministry opportunities to get involved in. For a glimpse at more activities for children, please visit our Children & Families page under the "Get Connected" tab (link in the top menu bar).
Since the spring of 2021, we have been capturing highlights of many seasons of joyful activities and causes for celebration. Here are just a few highlights...
Super September and October Outreach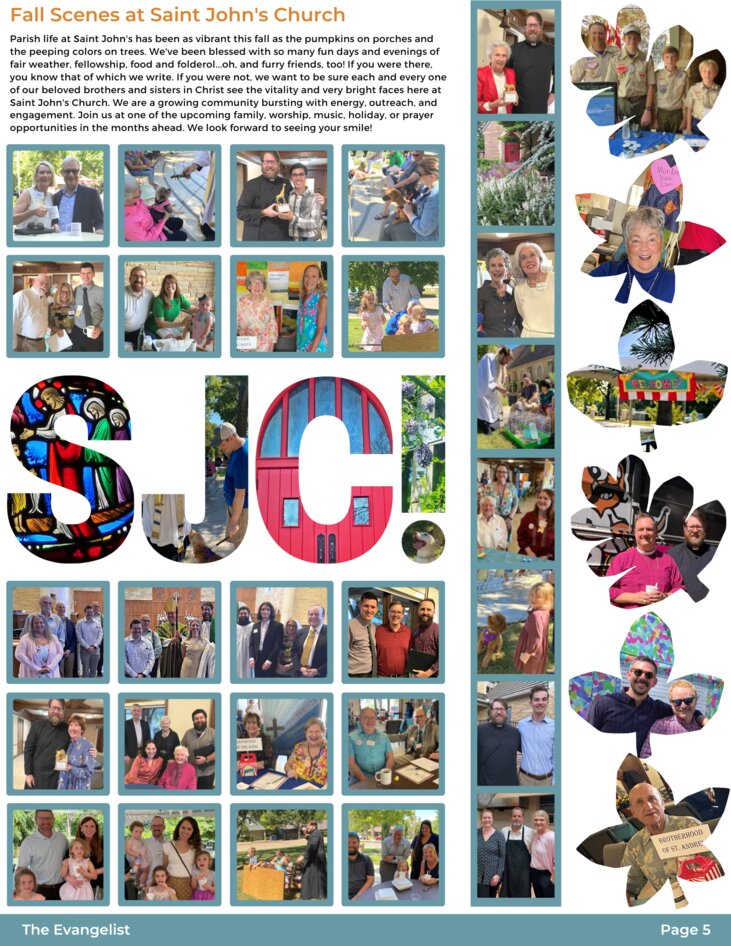 Waffle Sunday with Bill & Tom
This month parishioners Tom and Bill shared their love of church, fellowship and breakfast batters by whipping up waffles and pancakes for everyone after a 10 a.m. worship service. We are thrilled that these chefs bless us with fun and food about four times a year.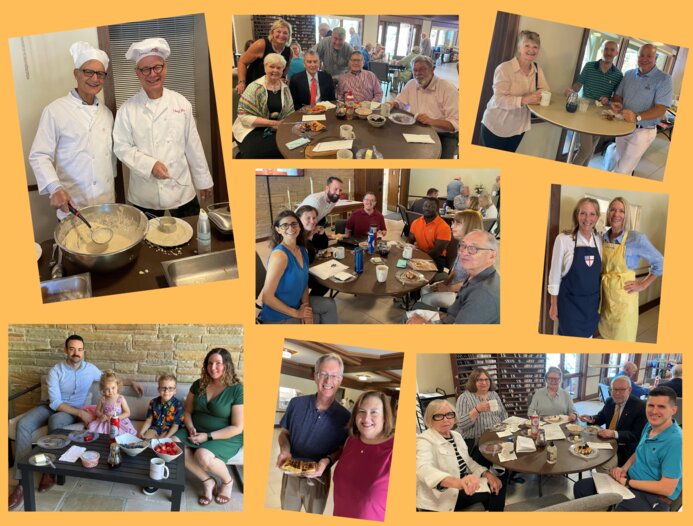 Backpack Blessing
In mid-August Father David blessed the backpacks and messenger bags of students and teachers during our Back-to-School Sunday worship service. We thank all the faculty and staff who make our schools great. We send out parish students into the new academic year with blessings.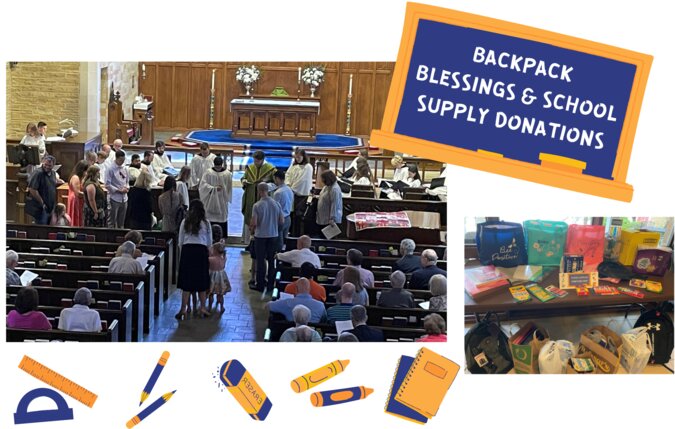 VBS 2022
Our 2022 VBS is the books! This year we taught kids about the stories behind the stained glass windows at our church and they had so much fun! We are especially thankful for all the volunteers who gave their time to help guide, decorate, cook, and teach. We could not have made this event as great as it was without you!