Organs and Harpsichord
The Chancel Organ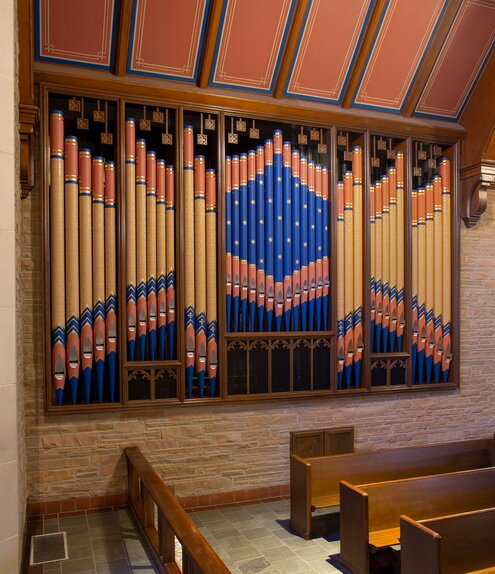 The chancel organ at Saint John's Episcopal Church is Opus 173 by Schoenstein & Co. The contract for the organ was signed in January 2017 and installation was completed in September 2018.
Opus 173 includes many Schoenstein innovations, including a large "double expression" division of the Swell. The high pressure stops are located in the rear of the Swell with their own additional set of shades. The richness of 8' tone color and incredible dynamic range make this an instrument ideal for choral and congregational singing.
The instrument was the cover feature of the February 2019 edition of The Diapason. Dedication events included a recital by Paul Jacobs, Chairman of Organ at The Juilliard School, and concertos featuring Joseph Arndt and Adam Pajan with musicians from the Tulsa Symphony and conductor Bruce Sorrell.
Schoenstein Opus 173 Stop List.pdf
The organ chamber contains 2,234 pipes made of wood and various metal alloys. Some of the pipes and internal mechanisms can be seen in the photos below.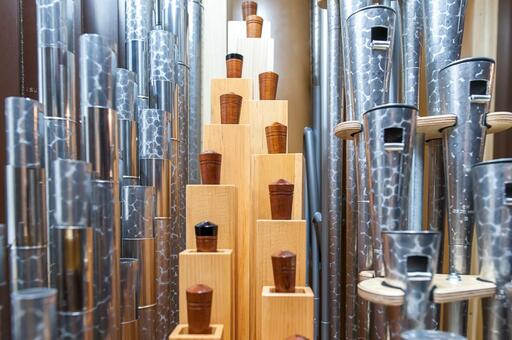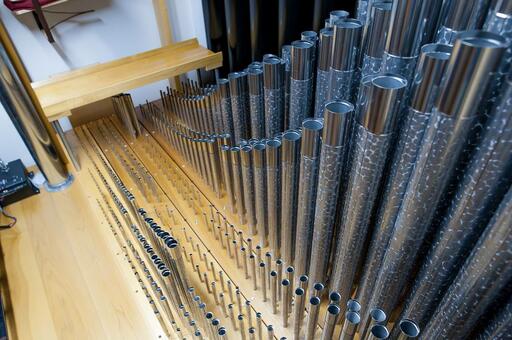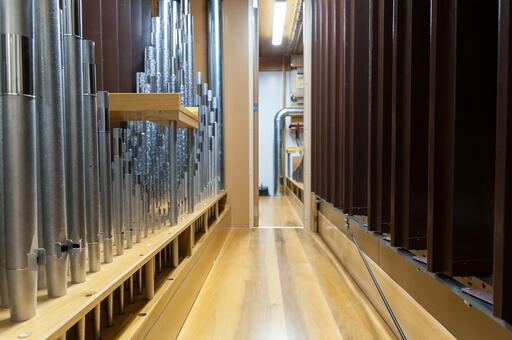 The Continuo Organ
The continuo organ was completed in 2018 by Bennett & Giuttari of Rehoboth, Massachusetts. Given to the glory of God by parishioner Katherine Magrini, this organ is used for performances of Handel's Messiah, Bach cantatas, and chamber music recitals.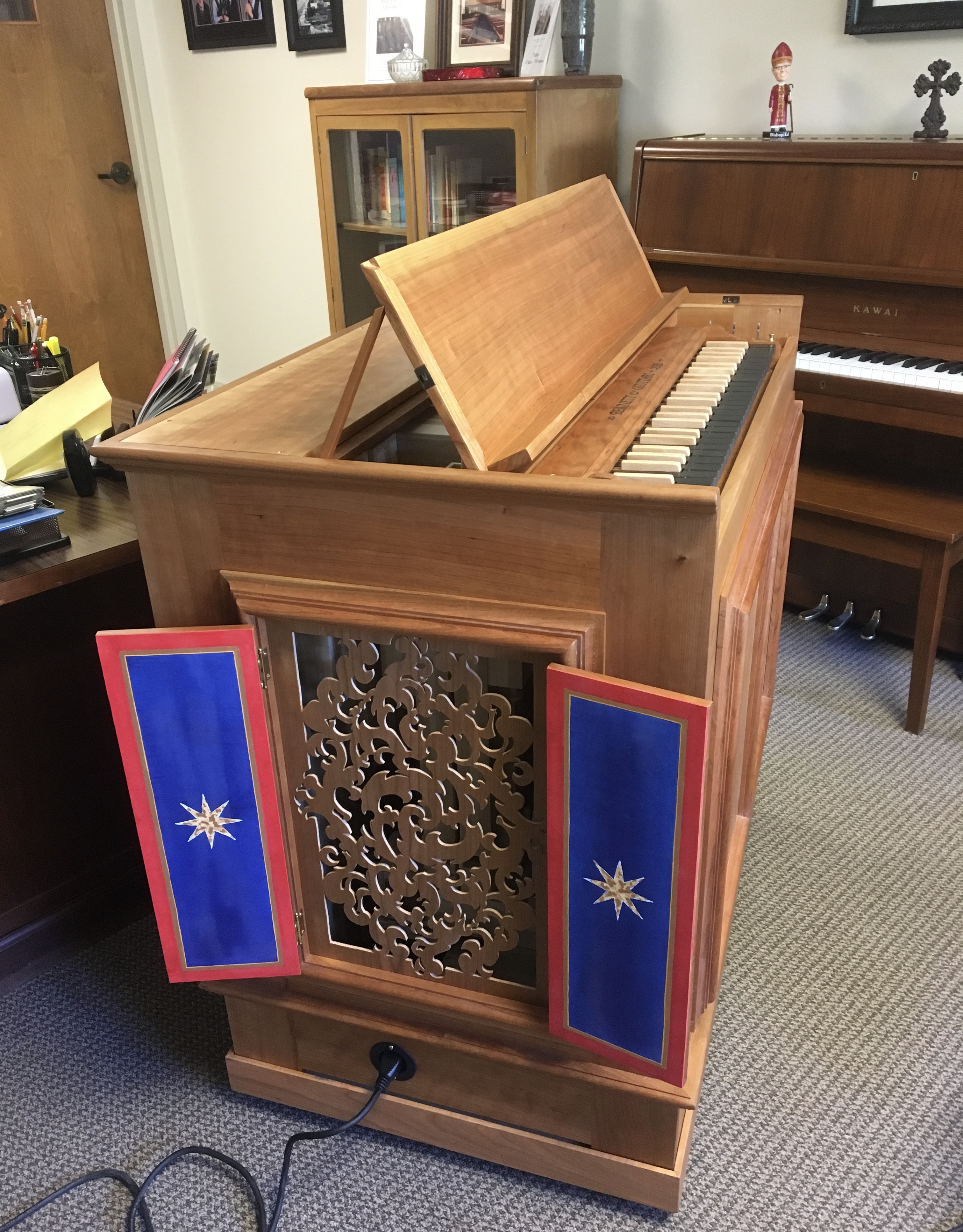 The Harpsichord
The harpsichord is a French double built by Knight Vernon and completed at his studio in Chicago in 2002. It can be heard at various early music performances, including Handel's Messiah.