Online Worship
Church is Not a Building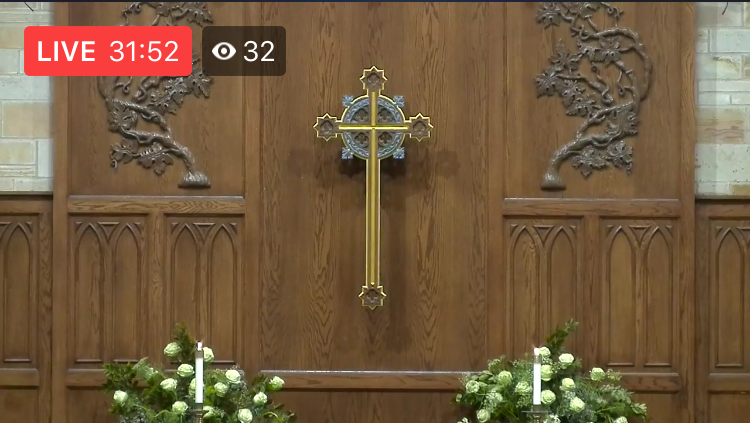 At this time, we offer one in-person worship service regularly each week on Sundays at 8:00 a.m. All are welcome, but reservations are required and several safety practices must be followed. To find out more about this service, go to the "COVID-19 News" tab at the top of the website.
The service does not take the place of our livestreamed worship services. So, if you want to participate in the beauty of mass or prayers from your home, all of those offerings continue thanks to our new technology equipment and crew.
Each day of the week we "go live" on Facebook with services, including: Wednesday 5:30 p.m. Holy Eucharist, Sunday 10 a.m. Holy Eucharist with music, Evening Prayer every night at 5:30 p.m. and Morning Prayer on Monday through Friday at 8:30 a.m. Please join us for these virtual worship offerings, whether you can be with us live, or if you would like to take part in a service or program archived in our Facebook video gallery.
Join us via our Facebook page. (No Facebook account needed)
Information on how to be notified about live streams on Facebook.
Watch our most recent Holy Eucharist here.
Watch our most recent Choral Evensong here.
Online Schedule:
Sundays, 10 a.m., Holy Eucharist
Sundays, 5:30 p.m., Evensong
Monday-Friday,
8:30 a.m. - Morning Prayer
Daily Evening Prayer, 5:30 p.m.
Wednesdays, 5:30 p.m., Holy Eucharist