May 14 DoK Spring Assembly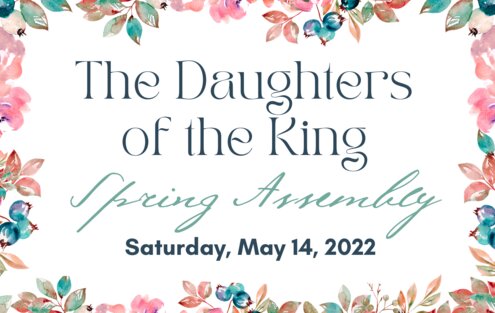 Daughters of the King members from across the state of Oklahoma are invited to register for the Spring Assembly 2022.
Hosted by the Saint John's-Tulsa Chapter, this event will be on May 14 from 9 a.m. to 3 p.m. Plan to arrive early to check in. Lunch is included.
The cost is $35 for advance RSVP or $40 if you register and/or pay at the door.
Have questions? Contact Janice Ingle at janiceingle@me.com.