In-Person Worship Status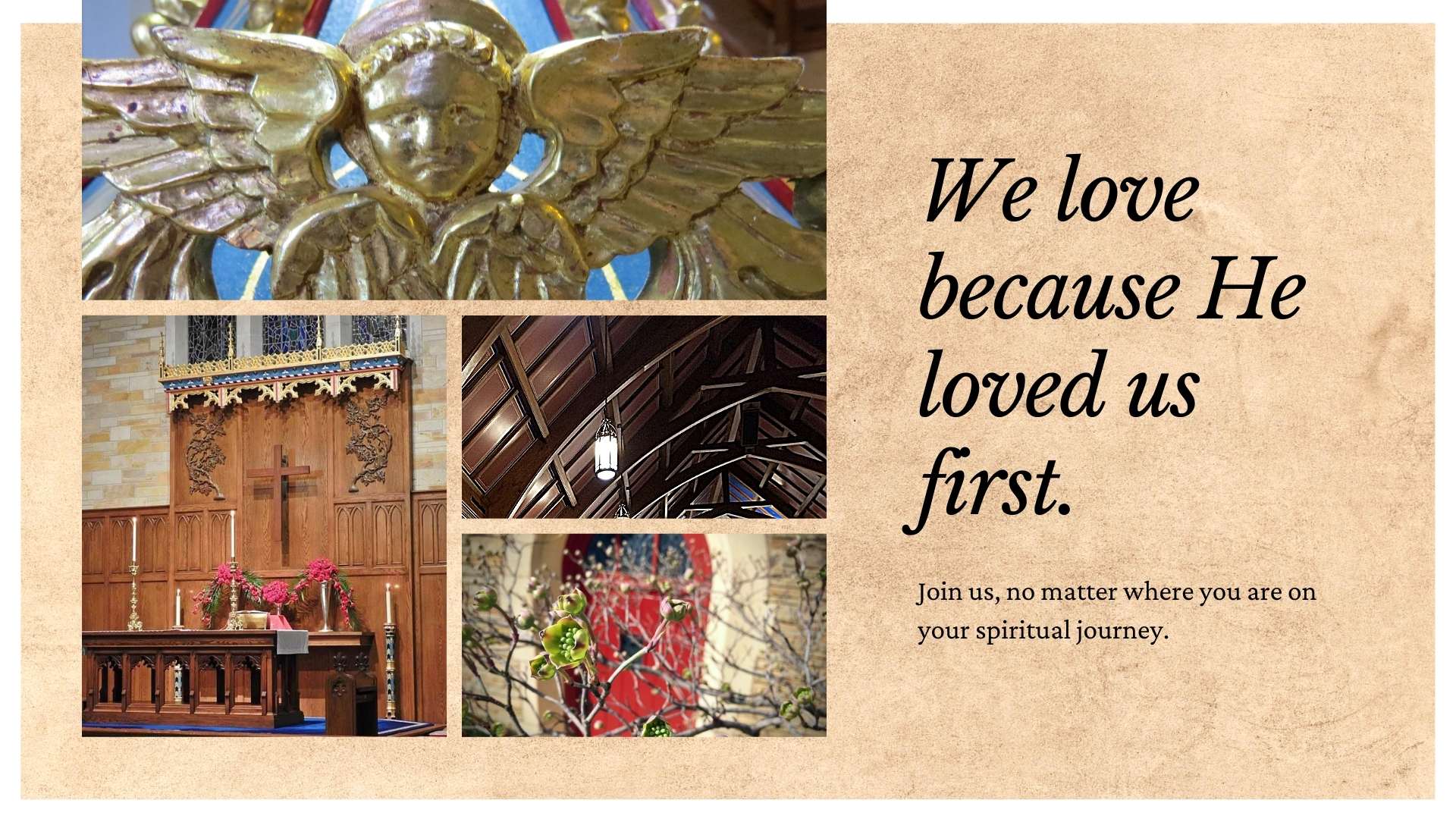 We are pleased to be offering in-person, limited capacity, spoken-word worship on Sundays at 8:00 a.m. in our sanctuary. For more details, see your weekly Constant Contact Sunday Service email from the church office.
To register to attend the upcoming Sunday at 8:00 a.m. worship service, see the link at the BOTTOM of this page after reviewing our safety policies. Or, call Diana in church office to reserve a seat: (918) 742-7381.
For a visual look at some of our changes anticipate as you consider coming back to church, check out this flyer: Changes to Worship and Fellowship.pdf
As of now, we are offering our Sunday, mid-morning Holy Eucharist with choral and organ music, online only at 10 a.m.
The church office is operating during regular business hours (for employees and worship teams only) and can be reached by phone or email. Let us know if we can help you in any way!
To register online to attend the next Sunday 8:00 a.m. service, click the RSVP link below...
Special notes:
Be sure to check and use YOUR email address (even if the system pre-fills an email address for you).
Scroll down lower on this page and review "What to Know Before You Go" attendance guidelines.
LINK AVAILABLE LATER TODAY.
What to Know Before You Go
So that all of YOU will be prepared for how worship, and preparing for worship will be different, we share the following highlights of safety and service news:
· You will need to make a reservation to attend worship. Those who can, please use the church Constant Contact emailed invitation link to make your reservation. Those who cannot, may call the church office for assistance. We will mail and email instructions to do so as we near an "open" date.
· The check-in process will take a few extra minutes, so plan to arrive for worship early. And, when in line, stay six feet from people not in your household. You will enter the south door of the narthex (that is on the southwest side of the main church, off the parking lot, and close to the circle drive).
· Arriving, departing and during the Peace, there should be no handshakes, fist bumps, elbow touches, etc. Services must remain touch-free for now.
· Use the hand sanitizer provided upon entering the church.
· Everyone must wear a clean mask for the whole time in the service, indoors or out. The mask must cover your mouth and nose. Children of two years of age must wear a mask. We understand kids and adults alike don't enjoy this, but it is required and is how we best care for one another AND are able to be together.
· You are welcome to bring your smartphone or tablet with the Book of Common Prayer downloaded or accessed via an app. Service bulletins will be emailed. Alternatively, we will have printed copies on a table, if you'd prefer a one-use hard-copy.
· Follow the instructions of your usher, who will take you to your seat (inside or outside services).
· We will not be able to sing or hum along with the music. That's tough, we know. But, please respect this policy to keep everyone safe.
· The current plan is for the priest to bring communion to you. We will have every-other pew closed for seating. The priest will walk in front of you and "drop" the wafer into your open/cupped hands. For everyone's safety, do not touch the priest as they pass.
· Before and after service, do not congregate in the parking lots.
Before you come, think about or do these things:
· If you or any member of your household are coughing or sneezing, even for allergies, please do not attend. We want everyone else to also feel safe.
· Take your (and that of all members of your household) temperature the morning of service. No one with a temp of 100 degrees or higher should attend.
· Wash your hands really well before leaving for the church and try not to touch your face.
· Please reserve church bathroom use for emergencies.
· As always, please look at Facebook for possible inclement weather cancellations (due to ice or heavy snow).
Current prayer services will continue being offered to you live via Facebook at their usual times.
As you have likely read or heard in the Tulsa Health Department press conferences, places of worship are considered a higher risk location for visiting during the pandemic. We are being as careful as possible to prepare the building and protect the staff. But no amount of planning will reduce all risk. Please keep this in mind as you make personal decisions about when returning to in-person worship is right for you and your family.