The Last Howlelujah Tour – Wili's 'Barket' List
Saturday, July 08, 2017, 10:00 AM - 12:00 PM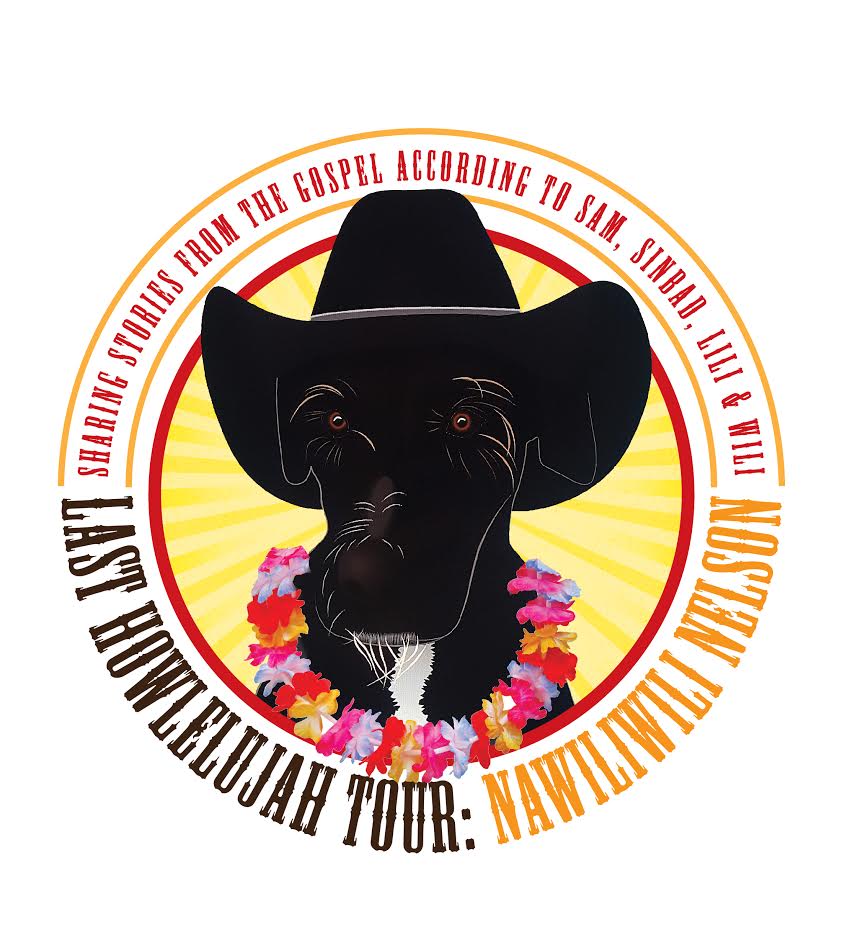 Saint John's Episcopal Church will host "The Last Howlelujah Tour," an "ins-paw-rational" event with author, humorist and priest Father William Miller and his beloved rescue dog Nawiliwili Nelson, aka "Wili," on July 8, 10am – noon at the church, 4200 S. Atlanta Pl.
Wili, a 12-year-old terrier mix, has been Miller's four-legged companion for the past 11 years. Last November, Wili was diagnosed with adenocarcinoma and given only three months to live. Some eight months later, after surgery, chemotherapy and lots of love, Wili is still wagging his tail. Throughout July, the duo are traveling from New Orleans, LA to Las Vegas, NV, with many stops along the way as a means of fulfilling Wili's "barket" list.
Miller will share stories about his two other rescues, Sinbad and Lili. Following their presentation, the duo will autograph - and pawtograph - William's book, The Gospel According to Sam: Animal Stories for the Soul.
"The purpose of this tour is to enjoy and appreciate the time we have to together and help others ponder the gift of life, the gift of God and the gift of Dog, which I believe is God's greatest gift," Miller said.
In addition to enjoying time together and eating a lot of barbecue – Wili's favorite – they hope to awareness and money for local rescue facilities along the way. Donations and proceeds from Miller's book sales at the Tulsa event will go to Animal Rescue Foundation, a non-profit that rescues pets from kill shelters and places them in forever homes.
This PAWsome event is open to the public, so invite your friends and family to meet Wili and hear stories from the Gospel According to Sam, Sinbad, Lili and Wili.
You can keep up with the tour at fatherbill.net, on Facebook, or on Instagram @kahunapadre1