Workshop: Engaging Millennials (Archive)
Brotherhood of St. Andrew Workshop & Discussion Now Available Via Recording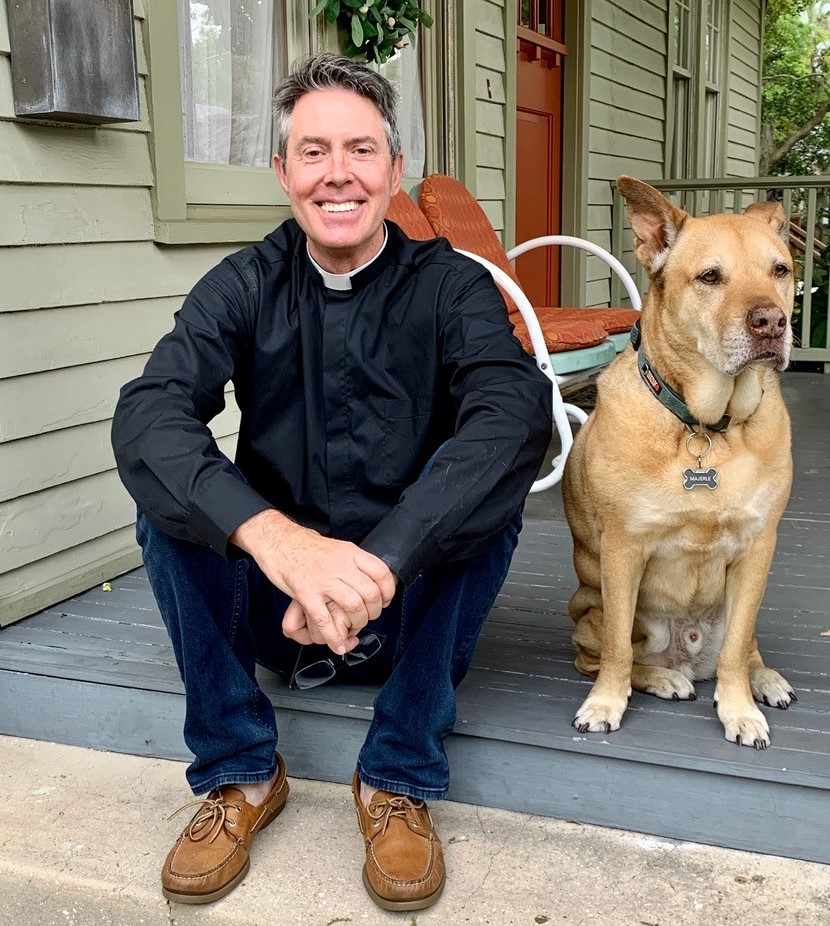 Engaging Millennials was the Topic of a Workshop Hosted by the Brotherhood of St. Andrew
at Saint John's Episcopal Church in Cooperation with the National Brotherhood Office
The Brotherhood of St. Andrew chapter at Saint John's Church hosted a workshop and discussion focused on making connections with younger audiences by established Christian organizations and societies.
Thank you t the more than 45 attendees who helped make this a dynamic event. Titled "Serving Millennials: Fostering Young Adult Engagement in the Church," the forum featured guest speaker The Reverend Matt Marino, rector of Trinity Parish in Saint Augustine, Florida. Held in collaboration with the national office of the Brotherhood of St. Andrew, the workshop was hosted live via the Zoom meeting platform on November 18, 2020. The event is free and open to the public. If you would like to watch the recording of the event, please reach out to the national Brotherhood office for a link.
Marino is a sought-after speaker and presenter whom many Episcopalians may already know from his popular Facebook vlog, "On the Porch with the Padre." Brothers of St. Andrew may also recognize him from his 2018 address to their national convention. Through this workshop, event organizers hope to inspire and provide greater tools to church-based groups comprised of older adults, who are interested in or concerned about recruiting future members, to carry on their longstanding ministries of worship, study, service and fellowship.
"Our Brotherhood was delighted to virtually welcome Father Matt and to host this workshop and important discussion," said Richard Medlock, co-director of the Brotherhood chapter at Saint John's Church-Tulsa. "Father Matt has decades of experience engaging those coming of age. During the pandemic, our Brothers have had the privilege to get to know Father Marino by connecting electronically, following him on social media, and arranging to have him as a keynote speaker for our spring 2021 Men's Retreat."
"His presentation on fostering young adult engagement was of tremendous value to group leaders," added Medlock. "Greater understanding helps us connect with new generations and to build a more sustainable membership base for the health of both groups and church communities."
The national office of the Brotherhood of St. Andrew was pleased to work in tandem with Saint John's Brothers to promote this complementary workshop. "We have a responsibility according to the Bible to mentor the generations behind us," said Jeff Butcher, president of the National Brotherhood of St. Andrew. "We must share our stories, experiences and disappointments with young persons. It is absolutely our Christian duty to help the younger generation realize how important it is to follow the teachings of our Lord Jesus Christ. This program helps us take the next right step towards meeting our personal duty as a men's ministry community."
Medlock and Butcher point out organizations particularly interested in Marino's insights and recommendations during the workshop included, but were not limited to: chapters across the nation and globe with the Brotherhood of St. Andrew, the Daughters of the King, Episcopal Church Women, Saint Barbara's Guild and other affinity groups that have long-established memberships.
To learn more, go to: www.brothersandrew.net
Medlock noted that offering this workshop via Zoom not only kept attendees safer, but also made it possible to bring the learning opportunity to a greater audience. "Everyone made a difference for Christ by participating in this workshop."
About the Brotherhood of St. Andrew
The Brotherhood of St. Andrew is an international lay Christian religious organization with historical roots in the Episcopal Church in the United States of America. Founded in 1883, the organization is focused on evangelism ministry within the Episcopal Church and Anglican Communion. The mission of the Brotherhood is to bring men and boys to Jesus Christ and the organization endeavors to accomplish this through the threefold disciplines of Prayer, Study and Service. Learn more about the Brotherhood of St. Andrew at www.brothersandrew.net.