Music at Midday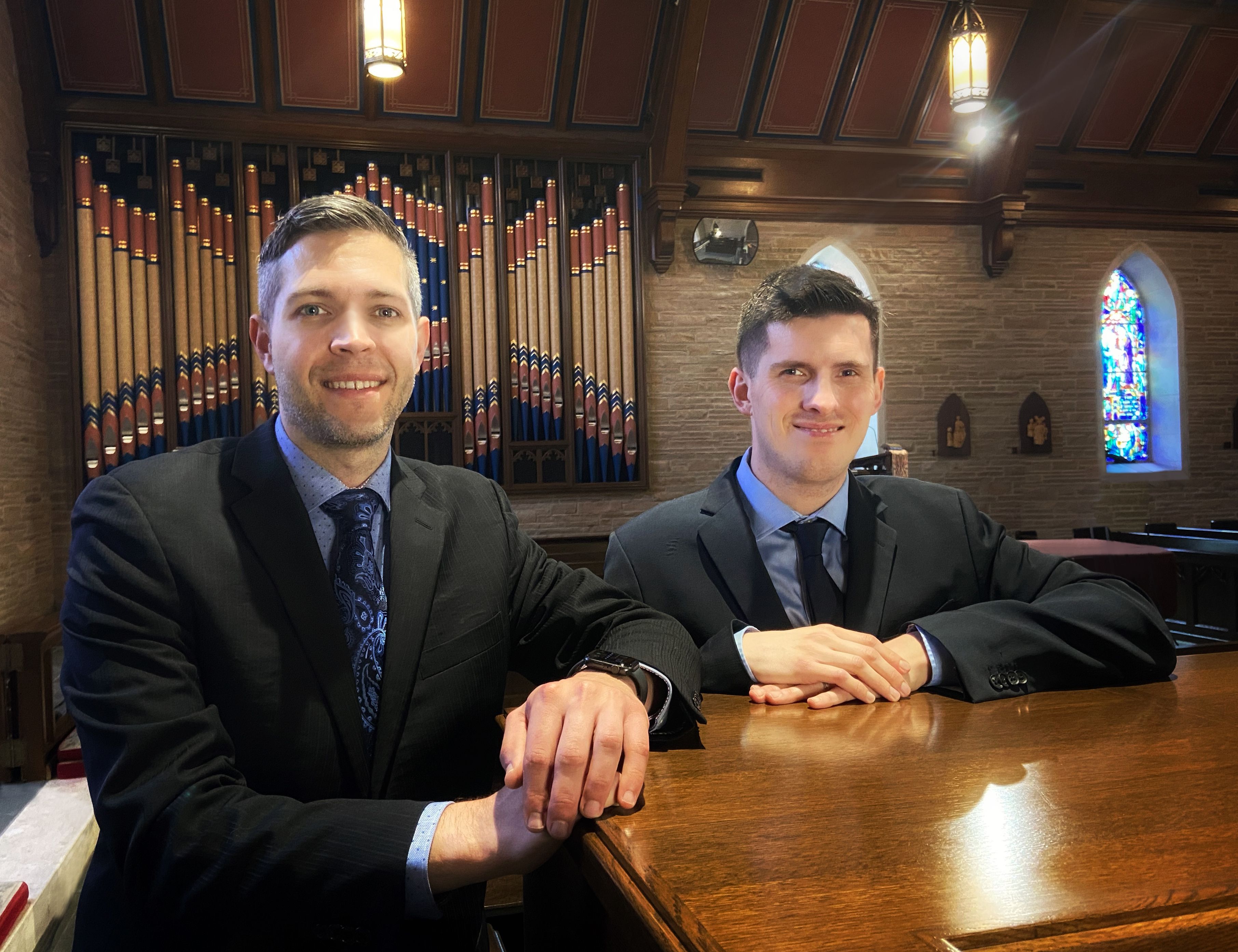 Adam Pajan and Joseph Arndt perform regular recitals on the Schoenstein Organ.
Music at Midday - Wednesdays at 12 noon


This beloved series resumes both in-person and online.
In-person attendance is limited to 50 attendees per performance with masking and distancing. Reservations are required in advance. There will be no lunch at this time.


Email Diana Carter:
dcarter@sjtulsa.org
March 3
Adam Pajan, organ
March 10
John Rush, flute
Joseph Arndt, organ
March 17
Fantasy and Fugue on the chorale "Ad nos, ad salutarem undam" - Franz Liszt
Benjamin Clark, organ
March 24
Joseph Arndt, organ
March 31
Stabat Mater - Giovanni Battista Pergolesi
Meray Boustani, soprano, and Nicholas Garza, countertenor
Adam Pajan, conductor
with chamber orchestra of period instruments
April 7
Okna (Windows) - Petr Eben
Caleb Hudson, trumpet
Adam Pajan, organ
April 14
Mary Ann Stewart, soprano
Paul Sweet, piano
April 21
Patrick Scott, organ
April 28
The King of Instruments - William Albright
Scott Cantrell, narrator
Joseph Arndt, organ


Music Programs
April 20, 2021
Music at Midday on 21 April 2021.pdf
Guest organist Patrick Scott performs music of Craig Phillips, Herbert Howells, Gerre Hancock, and an improvised recital incorporating three submitted themes.
Welcome to another season of music at Saint John's
Episcopal Church. We offer it all to the glory of God and for
the enrichment of the Tulsa community and beyond.
Yours sincerely,
Joseph Arndt
Music Director