Concerts and Recitals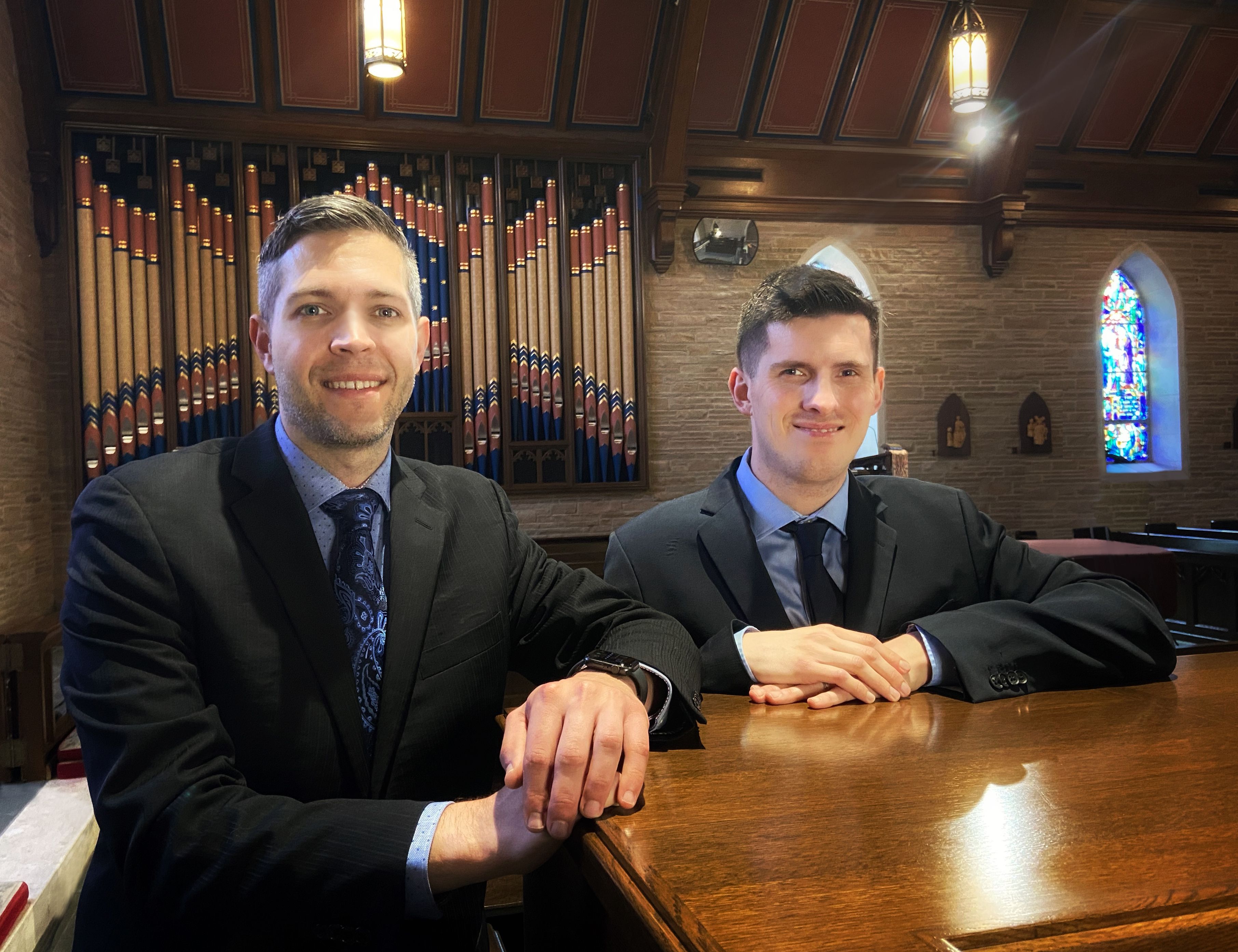 Adam Pajan and Joseph Arndt perform regular recitals on the Schoenstein Organ.
Music at Midday
Streamed Recitals at 12 Noon
Dates and Repertoire for Summer 2020
Wednesday, June 17 - Joseph Arndt performs music of Langlais, Bridge, and Franck
Wednesday, June 24 - Adam Pajan and soprano Meray Boustani perform music of Rheinberger
Wednesday, July 1 - Joseph Arndt (Repertoire TBD)
Saturday, July 4 - Adam Pajan and Joseph Arndt perform patriotic music for Independence Day
Wednesday, July 8 - Adam Pajan (Repertoire TBD)
Welcome to another season of music at Saint John's
Episcopal Church. We offer it all to the glory of God and for
the enrichment of the Tulsa community and beyond.
I am very excited about the formation of the Oklahoma Bach
Choir, an ensemble dedicated to performing the major choral
music of Johann Sebastian Bach with period instruments. We
will occasionally feature other composers who were
influential on Bach's music and on the culture of Leipzig, the
city where he composed most of his cantatas. Bach's cantatas
abound in spiritual and musical depth, and there are only a
handful of places in the United States to hear them in
"historical style," as we will perform them.
Once again we will offer Handel's Messiah, this year for the
first time performing it in its entirety in two performances
with period instruments. It will be recorded and broadcast on
our local NPR station the week before Christmas.
Music is a gift from God, and I look forward to sharing this
gift with you and our community.
Yours sincerely,
Joseph Arndt
Music Director