Concerts and Recitals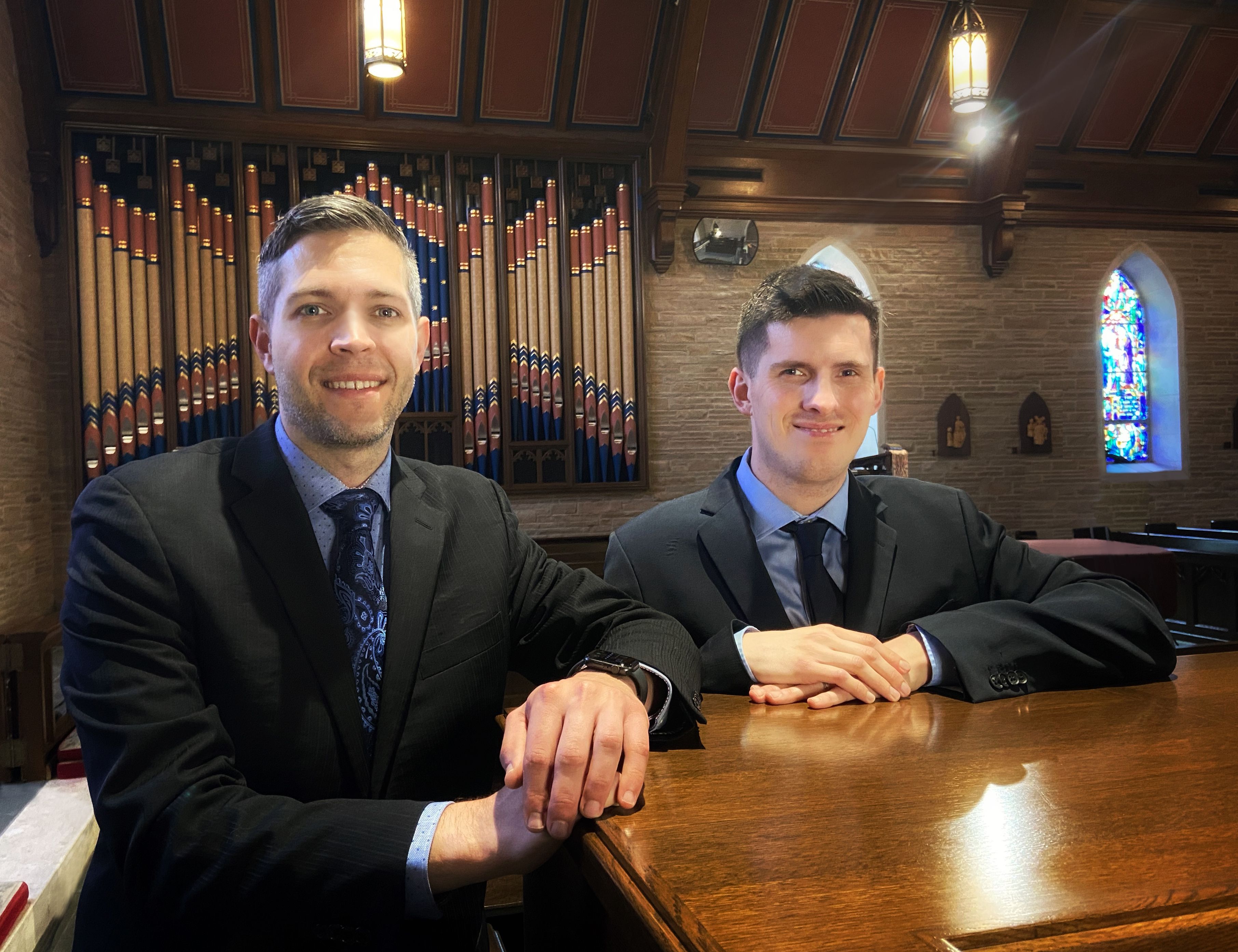 Adam Pajan and Joseph Arndt perform regular recitals on the Schoenstein Organ.
Advent and Christmas Offerings


Streamed on the parish website and on Facebook
The Second Sunday of Advent
December 6, 2020
5:30 p.m. Advent Lessons and Carols
A Conversation with Nico Muhly
December 7, 2020
1 p.m. Zoom talk hosted by Joseph Arndt
Joseph will interview Nico about his life and work as a composer
in anticipation of the O Antiphon Preludes recital on December 20.
Contact Diana Carter to register:
dcarter@sjtulsa.org
The Third Sunday of Advent
December 13, 2020
5:30 p.m. Choral Evensong
The Fourth Sunday of Advent
December 20, 2020
5 p.m. Organ Recital by Joseph Arndt
featuring Nico Muhly's O Antiphon Preludes
5:30 p.m. Choral Evensong
The First Sunday after Christmas Day
December 27, 2020
5:30 p.m. A Festival of Nine Lessons and Carols
Music at Midday
Recitals at 12 Noon
This series will resume in 2021. Dates and programs will be announced soon.
Welcome to another season of music at Saint John's
Episcopal Church. We offer it all to the glory of God and for
the enrichment of the Tulsa community and beyond.
Yours sincerely,
Joseph Arndt
Music Director