Class & Sermon Audio Offerings
Food for Your Soul and Brain (via Your Ears)
We are super excited that Saint John's Adult Formation (Sunday School) and Father David's sermons will now be available for everyone hear via three additional online channels.
If you enjoy listening to a homily without the video (Sunday morning sermons are already offered via our Facebook feed archive) or you like the convenience of the Sunday Bible lessons from Saint John's teachers while you work, bike, hike or drive - we've got you covered!
Simply download one of the three optional handy apps - Soundcloud, iTunes or Spotify - on your smart device, select "follow" or "subscribe" to YOUR Saint John's Episcopal Church, and enjoy! Or, click on the link options below to listen now.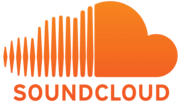 Find the latest SJC audio offerings on the Soundcloud channel by clicking this link–

Find the latest SJC audio offerings on the iTunes (Apple podcasts) channel by clicking this link–

Find the latest SJC audio offerings on the Spotify channel by clicking this link–