Oct. 3 Blue Evensong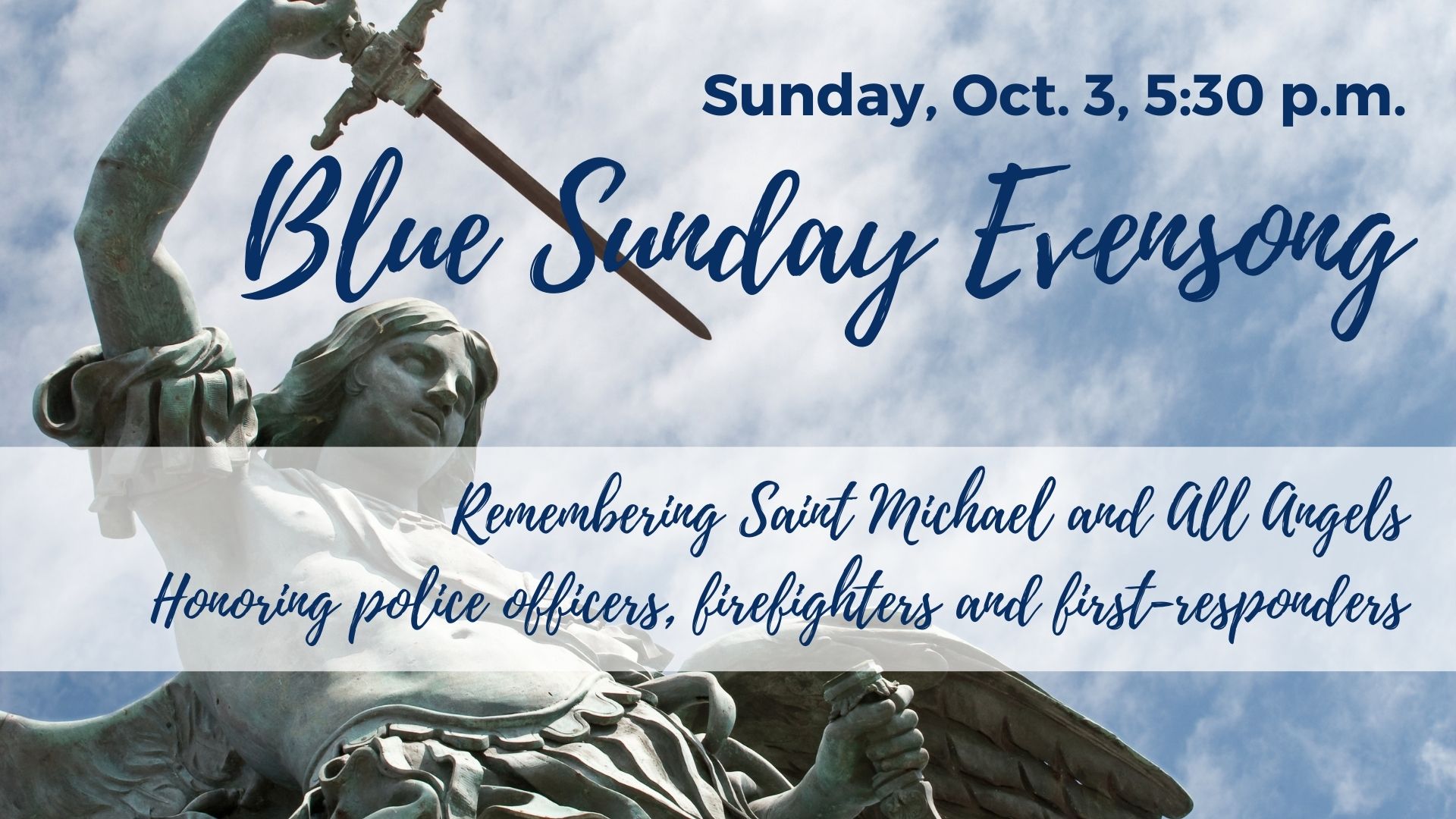 The parish and public are invited to this special evening worship service to pray for the protectors in our community.
We give thanks for the men and women of Tulsa's midtown civil service divisions that serve as the neighborhood's protectors of people and property. We lift each of them up in our prayers always, but
especially during this evening's mass of the Feast of St. Michael and All Angels.
We also invite the families of our Tulsa police, fire and emergency responder divisions to join us as we pray for their well-being as well.
Our choral Evensong worship service begins at 6:30 p.m., though we recommend you arrive just a few minutes early. Please bring and wear a facemask for the care and well-being of all in attendance.
All are welcome. Children are invited, too. Come as you are.