May 19 SJC All Ladies Lunch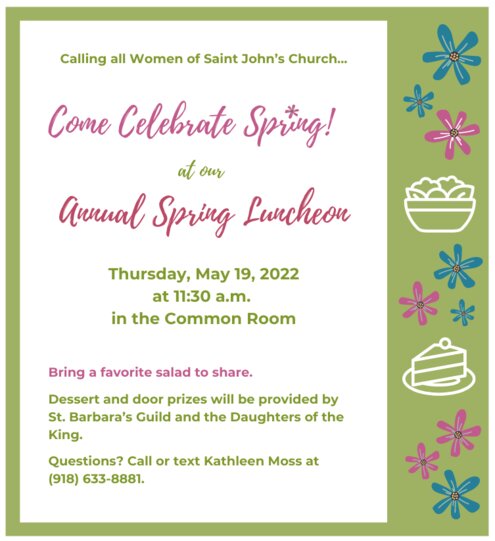 The St. Barbara's Spring Luncheon is for all ladies of Saint John's Church.
It will be held in the Common Room on May 19, 2022 at 11:30 a.m.
Please bring a salad to share.
Dessert and door prizes will be provided.
Have questions? Contact Kathleen Moss at kathleen.moss@me.com.
To RSVP, also contact Kathleen via email.
We hope to see you here!