Annual Parish Meeting
Sunday, January 26 - 11 a.m.
Dear Members of St. John's,
Each year, the Parish gathers for our Annual Meeting where we have an opportunity to celebrate the past year and eagerly look to the year to come. This year we will meet in the nave following a special Mass time of 10:00 am on January 26, 2020. During this meeting, as required by the Canons of the Church, and the By-laws of St. John's Church, we will elect those who will serve on the Vestry and help lead us into the mission and ministry God is calling us to, as a Parish.
In order to participate in the Annual Meeting, that is to have seat, voice and vote, you must be a "member in good standing." Simply put, this means you must be a confirmed member of the
Episcopal Church, be at least 16 years old, regularly attend Mass, be active in the ministries of St. John's Church and contribute financially to our work and ministry. No votes may be cast by proxy. Voting is by written ballot.
Each year, the outgoing Warden and Vestry members form a nominating committee. In this special newsletter you will see short biographies and photographs of those who have been called to stand for election as members of the 2022 Class of our Vestry. Each have been vetted to make sure they are "members in good standing" according to the Canons and that they are willing to answer this call from God. Please consider their biographies prayerfully and come ready to add your vote to this election.
If you believe that there is someone who would be a positive addition to this slate of nominees, then first approach that person to see if they are willing to stand for election and serve, and then let either Fr. Sam, Jim Hicks or Doug Crews know their name. We will take it from there.
Instead of occurring during the meeting on January 26, 2019 we will receive "floor nominations" during an open period from January 15 through January 22. During the open nomination period anyone may be nominated as long as they are a "member in good standing." The reason for this is so that once a name has been submitted, they may be properly vetted. I have served where a person was nominated from floor, during the meeting, and they were found to be ineligible to stand for election. It was awkward and embarrassing for all involved. I wish to avoid that at St. John's. Once our meeting is adjourned, please join us in the Common Room for a light reception and fellowship.
Finally, and on a personal note, there is so much positive energy and forward momentum in our parish. Our future is bright, and we are blessed by abundance. May each of us pray with thankful hearts and spirits of gratitude as we journey together into the future God is calling us to.
Peace and Grace,
Fr. Sam+
Biographies of the Candidates for Vestry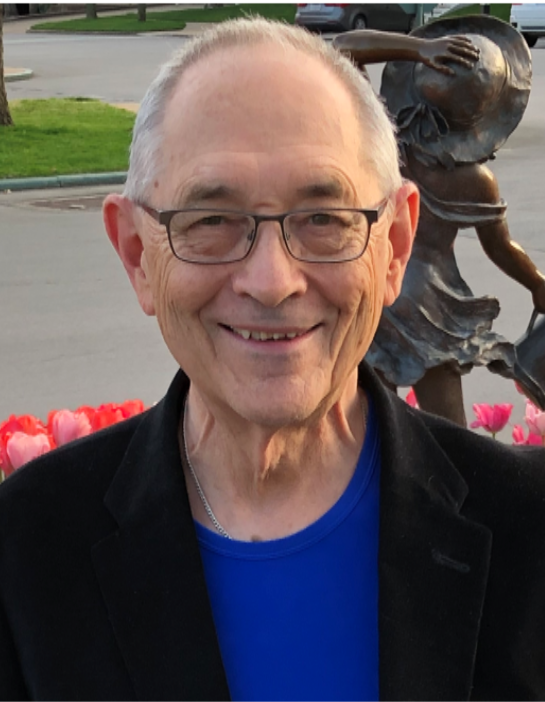 Bob Baker. I came to Saint John's with my family shortly after it became a church. I was baptized at Trinity and enjoyed growing up with the youth groups at both churches. I was confirmed by Bishop Chilton Powell in what is now Powell Hall. I enjoy working with others in the diocese, in Saint John's and in the community to keep our mission relevant in today's world. I have served on the vestry under David Fox and Irv Cutter. I was on the Bishop Search Committee that elected Bishop Ed, a Delegate to the Electing Convention that elected Father Poulson Reed as our next bishop, and on the Saint John's Profile Committee here as we proceed in our search for our next rector. I look forward to the next chapter in our congregational life after this interim period prepares us for new leadership. I found my main focus in the men's ministry of the Brotherhood of Saint Andrew in our 50+ years old chapter and at the diocesan and national organization levels. Karen and I love our friendships, meaningful worship and beautiful music. Thank you for allowing me to represent you as a member of your vestry.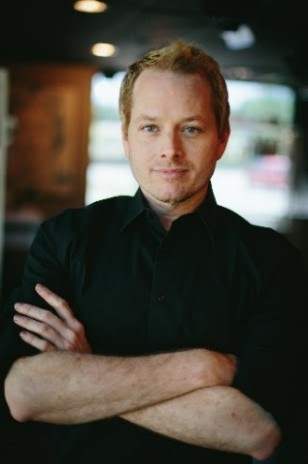 Nick Bradford is a master hairstylist based in Tulsa with 23 years of experience in the beauty industry. He owned his own business for 12 years and currently works full-time at Michael Brothers Salon.
Nick is an active member of St. John's Church. Six years ago, after completing the Inquirer's Class with Susanne, Nick was confirmed by Bishop Ed. Since confirmation, Nick has actively engaged with his church community preforming with the handbell choir, serving at Iron Gate, and volunteering as an usher. He often serves as Lay Eucharistic Minister and as a layreader. Nick also serves once a month as a LEM at St. Simeon's with Father Bill Holly.
This year, our church has resurrected the "St. John's Players," in which Nick serves as vice-president of the board while sharing his talent with others. He performed as the young prince in the Boar's Head Feast celebrating the Epiphany of Jesus Christ.
Nick moved from Stillwell to Tulsa in 1999 to pursue a career in the city. His passions include theatre, food, traveling and animal aid. When asked "Why did you join St. John's Episcopal Church?", Nick replied -"I was drawn to this church because of the beautiful music and architecture. I decided to join when I realized how much acceptance and love this parish has for each other. I am proud to be my authentic self in this holy place. St. John's isn't just a church....it's a family."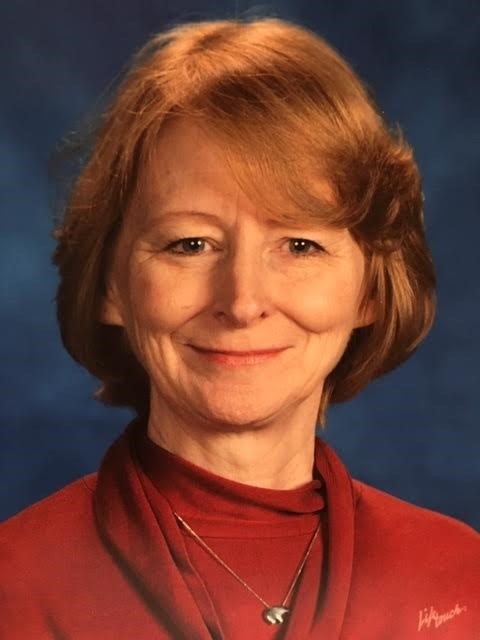 Pam Diaz has been a member of St. John's since 1987. She is recently retired from Tulsa Public Schools where she taught Chemistry and coached the Robotics team at Booker T. Washington High School. At St. John's, Pam has served on the Outreach Committee, Vestry, served as ECW Vice President, worked with the children's music and Christmas programs, and participated in several St. John's Players productions. She is currently a member of the Chancel Choir, Altar Guild, and Prayers and Squares. She is married to J.C. Diaz. She and J.C. appreciate the opportunities St. John's provided their three children who participated in youth group, Celebration Singers, Acolytes, and Venture Crew.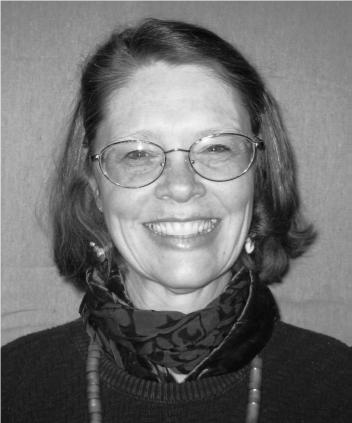 Lynn Kimmel is a lifelong Episcopalian and joined St Johns when I moved here in 2003. I have always been involved with my church and believe it is a very crucial part of all our lives. I have served on the vestry, both here and in New Jersey, and I want to be a part of St Johns future.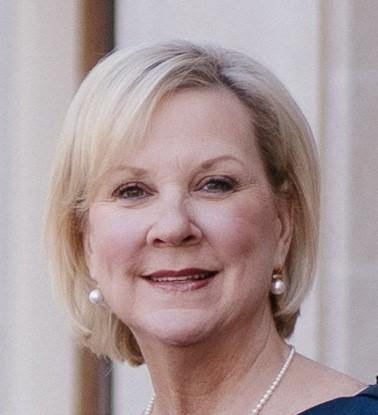 Deborah Kurin has lived in Tulsa for most of her life. Graduating from Jenks High School and attending the University of Oklahoma where upon graduation she worked for the Oklahoma Museum of Art. Returning to Tulsa to work in her family's business, she later worked at KTUL-TV as Director of Marketing and Community Affairs. Deborah is married to Dorian and together they have one daughter and a new son-in-law, Abby and Chuck Foxen.
Deborah has volunteered in the Bookstore at St. John's Church and has enjoyed her past membership in St. Barbara's Guild. She has participated in the Lay Eucharist Ministry and the Benedictine Community, as well as Bible Studies at St. John's. Current memberships include St. John's Altar Guild and Bread Guild. Her favorite pastimes include cooking for family and friends, art collecting and traveling - especially to Santa Fe and Taos. Deborah would like the opportunity to serve on St. John's Vestry as we move forward in our search for a new Rector and celebrate our 65th Anniversary.
Susan Lyons I was baptized and raised in the Episcopal faith and first joined St. John's Church in 1971, when my family and I moved to Tulsa. After college and career opportunities that took me elsewhere, I returned to St. John's Church and have been a member since 1986.
My educational, business and volunteer experience provide me with a foundation to help guide St. John's Church through this time of transition. I have degrees in Business Administration, Marketing and Accounting. I worked for an oil company as an Internal Auditor, Financial Analyst, and Budget Administrator. During my children's school years, I worked part-time as a nutrition educator for Tulsa Public Schools.
I have been active at St. John's Church by having served on the Vestry from 2011-2013, as Chairman of St. John's Outreach, as Co-Manager and Bookkeeper of The Gift and Bookstore, a member of the Altar Guild, and a Children's Chapel teacher. My children, Molly and Will, have been raised attending St. John's Church and both served as Acolytes.
The St. John's Church family has been a cherished part of my life. St. John's Church has blessed me by sharing in celebrations, sustaining me in sorrow, and teaching me to live God's word. It is an honor to have the opportunity to be considered for election as a Vestry member of St. John's Church.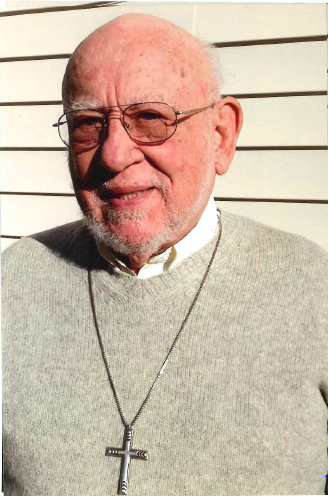 Charles Nutter. I am a life long Episcopalian and have been active in Episcopal churches in the three major cities where I have lived, New Orleans, El Paso and Tulsa. In those churches, I have held positions as Senior Warden, Junior Warden, vestry member, lay reader, Christian education teacher, choir member, chair of rector search committees, helped with children, youth and scouts.
After serving in the U.S. Army I was as Director or Assistant Director of Park and Recreation Departments in Tulsa, New Orleans and El Paso. In those positions, I have managed departments of hundreds of employees and managed budgets in the millions of dollars.
I have two grown children and 2 granddaughters. If elected to the vestry, I would focus on programs and other community building activities that would attract more people to Sunday and weekday programs focusing on instructing in the Christian faith. If elected, I promise to be open to ideas about how to grow this church and expand our mission to serve Christ in Mid-Town Tulsa. I would also ask questions about why we do things, apply rational and common sense solutions to our problems, and make the operations of the Church more open to all of its members. I would appreciate your vote.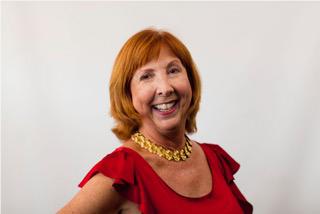 Jessica Stowell, Ed.D has belonged to St. John's since 1972, married her husband Fred and raised their children here. They have a plot in the Garden of the Resurrection so they aren't going anywhere.
She has served as a Lay Eucharist Minister for 48 years, sung in the choir, plays in the handbell choir, taught in the Christian education program, serves on the flower committee, heads the Prayers and Squares group, represents St. John's Church as a Reading Partner, served on the vestry in the 1980s and served on a search committee.
Professionally, she is an academic, having taught communication studies at TCC and East Asian Studies at OU Tulsa. Working with Columbia University she developed Chinese exchange programs and Chinese language classes for K-12 schools statewide, and established the East Asia Institute for OU. Part of her professional activities include national and international speaking engagements on communication and Asian topics.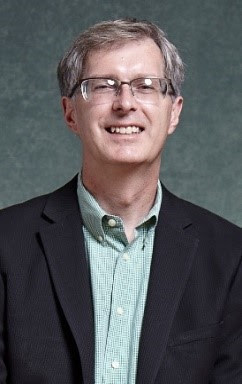 Barrett Waller has been a member of St. John's Episcopal Church since 1969. He currently sings in the chancel choir and is serving on the church's Profile and Stewardship committees. He has previously served twice on the vestry.
He is currently Vice President at Propeller Communications, a Tulsa marketing/PR firm, and works with local, state and regional clients in a variety of industries. Before that, he co-owned Waller Public Relations, serving almost 20 years as president of the firm until it merged with Propeller Communications in 2016.
Barrett is a 1986 graduate of Northwestern University's Medill School of Journalism with a bachelor's degree in journalism. He is an accredited member of the Public Relations Society of America (PRSA) and has been named "Tulsa PR Professional of the Year" by the Tulsa chapter. He is married to Mary, has two daughters who grew up in the church and enjoys running and rowing