New Chancel Organ
SCHOENSTEIN OPUS 173
Our new chancel organ was built by Schoenstein & Co., installation having been completed in September 2018. Opus 173 is their first organ in Oklahoma and one of their few in the central United States. It is the featured instrument in the February 2019 edition of The Diapason.
Other recent Schoenstein installations include:
Latter Day Saints Conference Center – Salt Lake City, UT
Schermerhorn Symphony Center – Nashville, TN
Fordham University – Bronx, NY
Georgetown University – Washington, DC
St. James Episcopal Church, Madison Avenue – New York, NY
St. Martin's Episcopal Church – Houston, TX
Opus 173 was principally designed to accompany choral and congregational music in the Anglican tradition. The instrument features the Schoenstein Double Expression system in which the Swell division has two sets of expression shades – the softest and loudest ranks of pipes are placed behind the inner-most set of shades.
Dedication Events throughout 2019 include:
Organ Dedication Service
Sunday, February 24, 2019
Organ Prelude by Joseph Arndt at 5:00 pm
Holy Eucharist at 5:30 pm
With guest preacher, The Right Rev. Neil Alexander
Bishop Alexander is Vice President and Dean of the School of Theology at the University of the South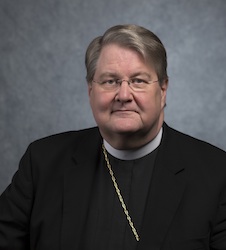 The Right Rev. Neil Alexander
Organ Dedication Series – Performance 1
Solo Organ Recital by Paul Jacobs
Sunday, March 3, 2019 at 3:00 pm
The first organ soloist to win a Grammy Award, Paul Jacobs is Chair of organ studies at The Juilliard School
Tickets $20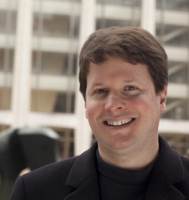 Paul Jacobs
Organ Dedication Series – Performance 2
Concertos for Organ and Orchestra
Sunday, May 19, 2019 at 3:00 pm
Bruce Sorrell, conductor
Joseph Arndt and Adam Pajan, organ
Musicians from the Tulsa Symphony
Tickets $20
Bruce Sorrell
Schoenstein Organ Photo by Louis Patterson